Possessions of missing village crier found from burning ash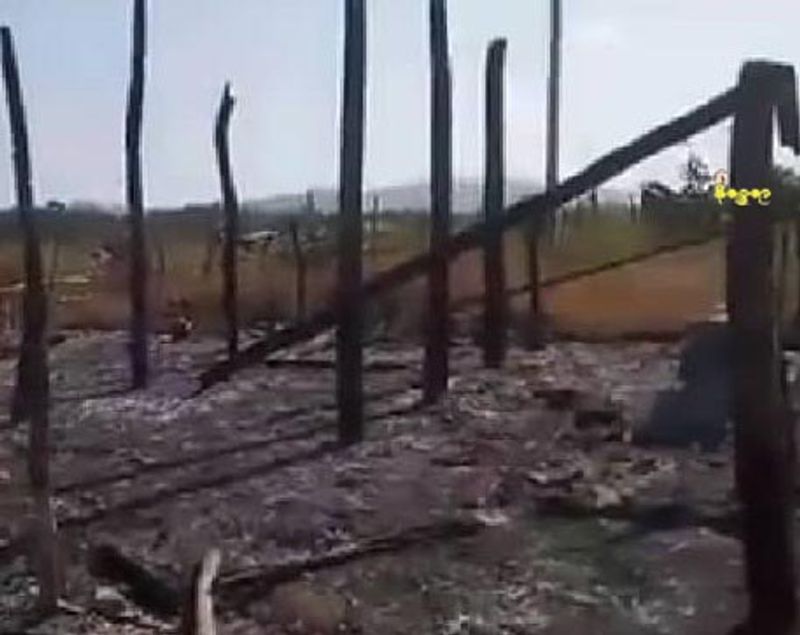 Narinjara News, 13 November 2019
Possessions of a missing village crier and lay attendant were found from burning ash and the victim is identified as U Maung Thein Kyaw, 70, who hails from Htee Swe village under Rathedaung township, 20 miles north of the State capital city of Sittwe.

According to the victim's wife Daw Thein Nyunt Phyu, he went missing on 1 November after a column of Myanmar security personnel was stationed at Htee Swe village, located in the northern part of Rathidaung township.

As the army column entered into the village, all residents except U Maung Thein Kyaw with four to five elderly women fled in fear of army actions. Daw Thein Nyunt Phyu also left the village along with her mentally challenged daughter Sanda Win.

"I was looking for my husband when I arrived back to the village on 9 November after the security forces left, but I could not find him anywhere. I looked for him in several locations, but could not see him. Many of his possessions including a scissor, a nail-clipper, two marble clays, a pot of balm, etc were found from the heap of ash near the village monastery," said Daw Thein Nyunt Phyu.

She also found few human bones with other burnt organs there. So she claimed that her husband was killed by anybody. However, she did not accuse the army directly but commented that the incident took place when the army column was in the village.

U Khin Maung Latt, the Parliamentarian from Rathedaung township confirmed that he got the information about it. The victim was in the village along with some elderly women. Some explosions were also reported as the army column approached the locality.

"I don't know how he died or the situation that resulted in his death. The family members told me some possessions of the victim were found later from the heap of ash," said U Khin Maung Latt.

The concerned village administrator asserted that U Maung Thein Kyaw was killed due to burning, but he did not accuse anybody of it. Moreover, he claimed that he was out of the place when the incident took place.