68 village administrators urge State counsellor to investigate murder of colleagues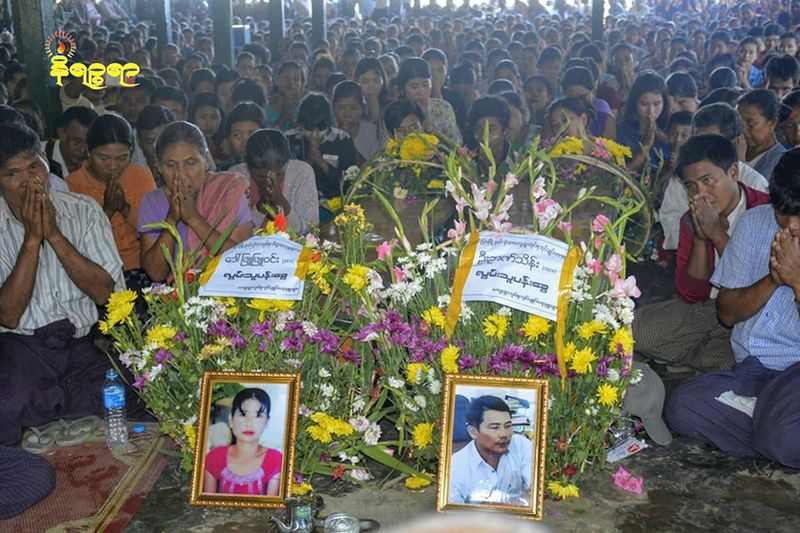 Narinjara News, 14 January 2020

Sixty eight village administrators under Minbya township in Arakan have urged State counsellor Daw Aung San Suu Kyi to investigate the murder of two colleagues few weeks back.

In an official letter sent to her on 13 January, they informed that two village administrators were killed on 11 December and they prefer a fair investigation to the matter.

They also warned that if Daw Aung San Suu Kyi cannot take initiatives to identify and punish the culprits, all Minbya township based village administrators would resign from their posts.

"We (68 village administrators) signed the letter and sent to our counsellor Daw Aung Sann Suu Kyi through the office of U Aye Tha Aung, the deputy speaker of Amyotha Hluttaw (upper house). We are ready to resign if she cannot entertain our demand in due course of time," said Awa village administrator.

They clarified that if the village administrators were proved guilty of maintaining links with Arakan Army (AA) members, the authority can punish them under the law.

"But the killing of village administrators is not acceptable to us. We also feel apprehensive about our safety and security," he added.

U Aye Tha Aung's personal assistant confirmed that the letter was received and subsequently handed over to Suu Kyi.

It may be mentioned that Sittara village administrator U Nyan Thein was shot dead on 11 December at his residence by miscreants. Similar fate was waiting for Kyauk Maw village administrator Kyaw Aye Maung under the same township. Even a 39 years old woman was also found shot dead on the spot.

Relatives of the victims alleged that a group of Myanmar Army personnel were involved with the murder of village administrators. But the army authority claimed that both of them were killed in an encounter with AA members inside the village.