Human Rights Watch demands impartial investigation into burning of Let Kar, Mrauk Oo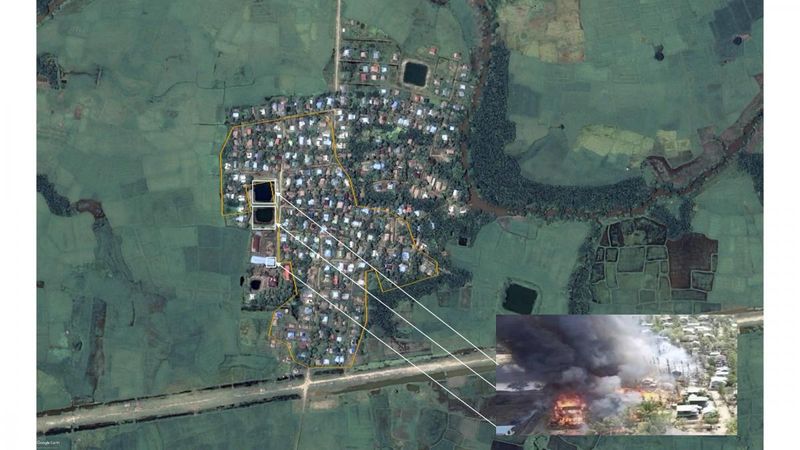 Narinjara News,26 May 2020
Human Rights Watch has demanded today that an impartial investigation be conducted concerning the fire which destroyed large parts of Let Kar village in Mrauk Oo township. The rights group is an international organization that investigates and documents human rights violations.
The statement made today refers to satellite imagery which shows the destruction caused by fire which destroyed approximately 200 houses in Let Lar village in May 16.
An impartial investigation is urgently needed to determine responsibility for this mass destruction of residential property in Let Kar, Mrauk Oo township, HRW said.
From January 2019 fighting between the Myanmar military and the Arakan Army has resulted in numerous civilian casualties and destruction of civilian property.
The imagery of Let Kar bears a close resemblance to widespread arson attacks by the Myanmar military on ethnic Rohingya villages in Rakhine State, the statement said.
A credible and impartial investigation is urgently needed to find out what happened, punish those responsible, and provide compensation to villagers harmed, the statement said.
Satellite imagery recorded on May 16, 2020 at 10:30 a.m. shows no signs of damage in Let Kar. But at 2:12 p.m., an environmental satellite detected extensive fires burning there. The Human Rights Watch damage analysis of 200 buildings burned is most likely an underestimate as internal damage to buildings is not visible.