Two teenage girls arrested in Sittwe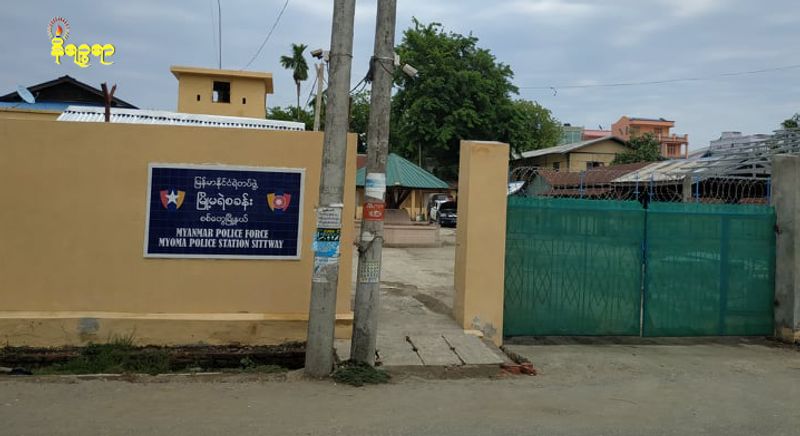 Tun Kaing (Taung Yin Kyun)

Narinjara News, 13 June 2020
A combined force of members of police, immigration and army have arrested two teenage girls in Sittwe Township, it has been reported.
The girls, Ma Lone Ma Chay aged 16 from Kywi Thay Paik Seik, and Ma Khin Win Oo, aged 18 from Palin Pyin village were arrested yesterday morning.
Ma Kin Win Oo was attending sewing training in Kywi Thay Paik. Her father, U Maung Khin Win, spoke with Narinjara and confirmed the news.
"They were texting each other using the Messenger app. Khin Win Oo texted Lone Ma Chay saying that three people had been arrested in her village. She said she replied asking if that was the case. When they entered the village this morning they were stopped and searched, and they saw that message on Lone Ma Chay's phone. That's why they were arrested today at about 8am. Ma Lone Ma Chay's aunt was worried and has gone with them. All three of them are now under investigation at the No.1 Police Station" U Maung Khin Win said.
U Maung Khin Win explained that the three women are all family relatives and are not guilty of any wrongdoing. They were just asking one another questions as they were worried, he said.
Kywi Thay village administrator U Maung Mya Thein commented on what had happened. "I didn't personally see what happened. I was required to sign for when they arrived to when they left. It was only then that I asked them that they said two girls from our village had been arrested. At the time of their arrest there was no one around, not even a household leader" he said.
Narinjara attempted to contact Police station no.1 to further understand the reasons behind the arrest of the two girls, however the only response was "I have a lot of work to do. I am busy" before they put the phone down.