Woman files rape charges against three Tatmadaw soldiers in Rathedaung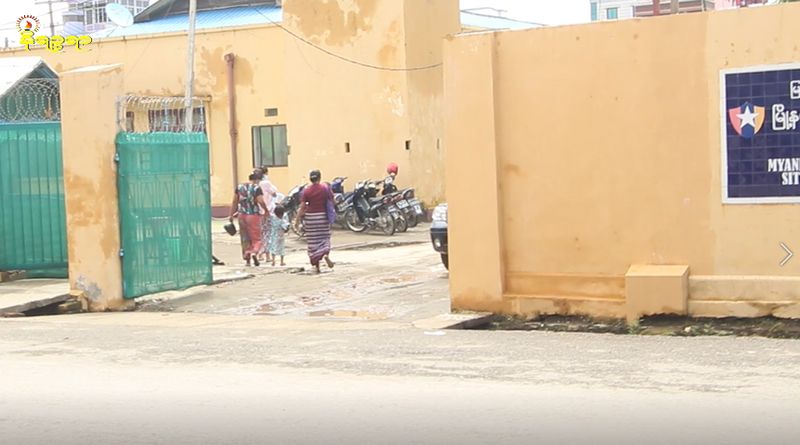 Ein Soe Hpyu

Narinjara News 14 July 2020
A woman from U Ga village, Rathedaung who was allegedly raped by three soldiers has filed a case against the men at Sittwe No. 1 Police Station on July 10.
An official from Sittwe police station confirmed that a case had been opened on charges of article 376 (rape) and article 366 (forced sexual intercourse) and article 114 (intending to commit rape).
The victims are a 37-year-old woman as well as her 19-year old daughter, who allegedly the soldiers conspired to rape.
The case file refers to the accused, seen by a solar light, as having a bobbed haircut, spoke fluent Burmese fluently and wore a uniform.
Officials from the Rakhine Women's Network and Legal Clinic Myanmar accompanied the women when they opened the case at Sittwe No.1 Police station.
It is alleged that on June 30 at around 11pm the 37-year old woman was raped at gunpoint by three Tatmadaw soldiers. Afterwards the soldiers had conspired to rape her 19-year old daughter who had given birth just six days before.
The women had filed the case on July 10 with the help of civil society organisations.
Chairwoman for Rakhine Women's Network Daw Nyo Aye talked about the victim. "The current situation in Rakhine is that it is totally not safe for women. What has happened to the woman from U Gar is truly terrible. We see that she's been traumatised and finds it unbearable. The victim is a mother of four. The case has now been filed" she said.
On July 2 the Tatmadaw True News rejected the accusation of rape and conspiracy to rape of the two women and dismissed it as fake news and an attempt to conspire and mislead the public.