Case concerning two brothers detained for nearly a year raised to the Myanmar National Human Rights Commission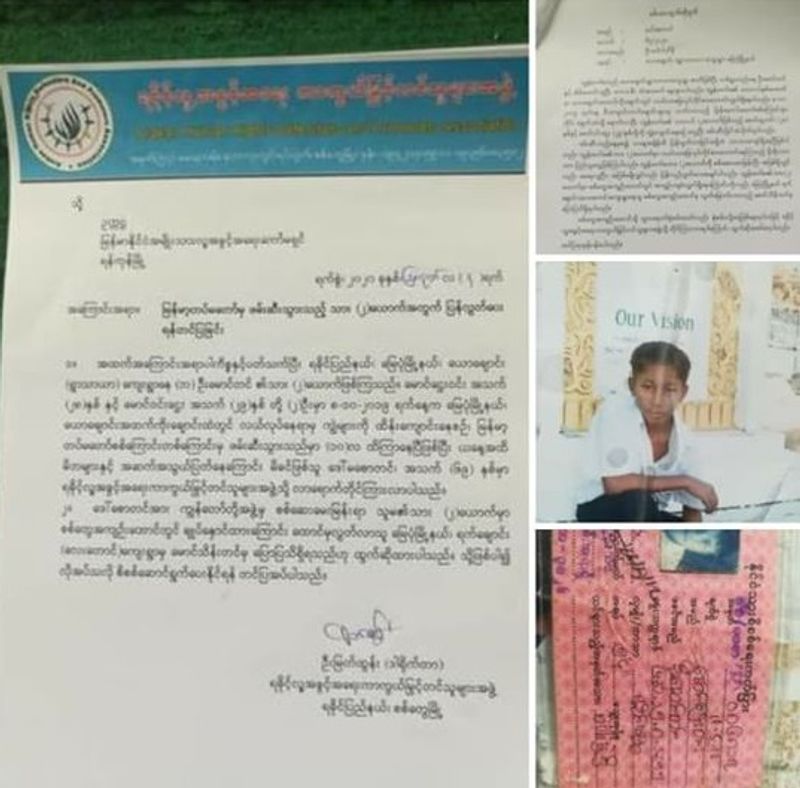 Ein Soe Hpyu

Narinjara News, 6 August 2020
The Rakhine State Human Rights Defenders Group (EHCR) has sent a letter to the Myanmar National Human Rights Commission (MNHRC) alleging that two youths have been missing for almost a year after being arrested in Myebon Township.
"The mother of the two men came to the office. We have made a formal complaint to the Myanmar Human Rights Commission. According to the mother, both the sons are in Sittwe Prison. However, the prison authorities have not permitted her to see them. It has been almost a year since her sons were arrested, "said U Myat Tun.

The two missing brothers are Maung Win Htay (29) and Maung Htay Win (28) from Yaw Chaung (Ywar Thayar) Village, Myebon Township.
The two, both farmers, were arrested by the Myanmar Army on October 8, 2019 while grazing buffaloes by a stream and are still missing, Daw Ma Saw Tin, their mother, told Narinjara.

Daw Ma Saw Tin said, "My sons have been missing for 11 months. I have tried and reported the matter to the relevant authorities since the soldiers arrested them. A man released from Sittwe prison the other day said he had seen them in the prison. So I went to Sittwe and went to the family visiting area . Prison staff said they weren't there, but they didn't look. I left then. I'm not happy. Trying to find my sons is like trying to round up chickens. If you can help find my sons, please help, " she said.

Daw Ma Saw Tin went to Sittwe Prison on July 27 but was denied permission to meet with her sons.

"I have not been allowed to see them from the day they were arrested. I have received no information. I feel like I am going mad. My two sons are honest and help support me by farming. I am trying to file a complaint with the Human Rights Commission, " she said.

U Pe Than, a Pyithu Hluttaw member from Myebon Township, said he had learned of the disappearance at the time but had lost contact with the family.

"I heard that they had been arrested at that time, but later lost contact with the family. " he said.

Colonel Min Thant, Rakhine State Minister for Security and Border Affairs, could not be reached for comment.

According to family members last year on November 10 and 11, the Tatmadaw arrested five people from Yaw Chaung Village and two from Panne Taung village in Myebon; two from Thalu Maw village and one from Ru village in Ann.
Ten of them were handed over to the Ann Township Police Station on November 19, 2019, and four of them were released on June 18, 2020.