3 Rakhine youths arrested from international human rights day rally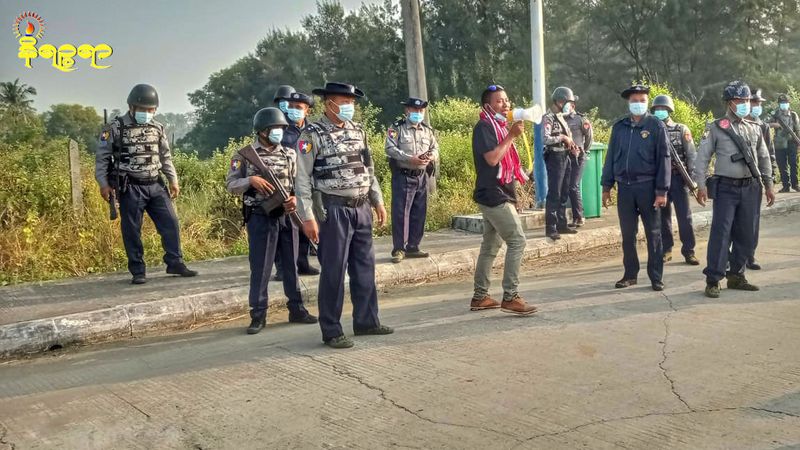 Tun Khaing (Taung Rin Kyunt)
Narinjara News, 10 December 2020

Three Rakhine youths were arrested today in Sittwe city by the police who took part in a rally marking the International Human Rights Day.

Detainees have been identified as Min Ba Chae (aka) Than Hla, Naing Naing Tun and Ma Khaing Myat who belong to Rakhine New Generation Network.

"Such arrests are not acceptable in a democratic country. The government needs to listen to the people. I strongly condemn the police actions against our members," said Khin Thein of the Rakhine network.

More than 30 people were celebrating the auspicious day riding their motorbikes around the capital city of Rakhine this morning.

Khin Thein added that the police initially stopped the youths and later arrested there as they were dispersing the group to the Sittwe beach.

The participants observed the human rights day along with the women's day for the elimination of violence against women around the world.