10 Rakhine gone traceless for a month after their arrest, families remain worried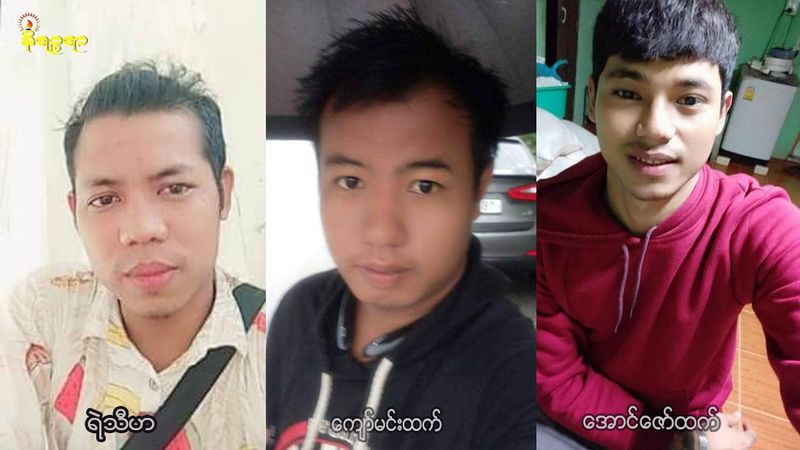 10 Rakhine gone traceless for a month after their arrest, families remain worried
Narinjara News, 30 May 2022
Ten Rakhine nationals, including five women hailing from three villages in Irrawaddy division's Haigyi Island were arrested by the military council on charges of attending Arakan Army training proram and since then they have no contacts with their families, locals said.
They were arrested by the Burmese army personnel on 21 April this year and since then they had gone missing, said the locals while talking to Narinjara News.
"We don't know whereabouts of those 10 Rakhine villagers. The location of their detainment center is yet to be revealed," said a villager.
The missing individuals include Daw Khin San Myint, Daw Yaung Sein, Daw Kala Ma Sein, Ma Htay Myint hailing from Nga Pyay Ma village and Kyaw Min Htet Aung Lay, Ko Ye Thiha, Maung Maung and Aung Zaw Htet from Anwar village and another woman from Hai Gyi village.
A close friend of Daw Yaung Sein said, "The vilagers were arrested from Haigyi Island. They were suspected to get involved themself with AA military training programs. I heard that they were detained in Pathein. Some said they were in Ngaputaw. But no one knows extely."
Their families are worried about the villagers' fate. They are still clueless about their loved ones' wehere abouts. As the innocent people are being targeted, the Rakhine people in the island also expressed their concern.
Since 19 April, a total of 40 Rakhine people were arrested by the military from the villages of Kayin Chaung, Annawa, Zee Phyu Khaung, Hai Gyi and Nga Pyay Ma village-tract.
Out of them, 15 people including a woman were released on 1 May and another 15 were released on 10 May, but the rest are still the military custody.