Six Rakhine nationals went missing from Chin State after junta's abduction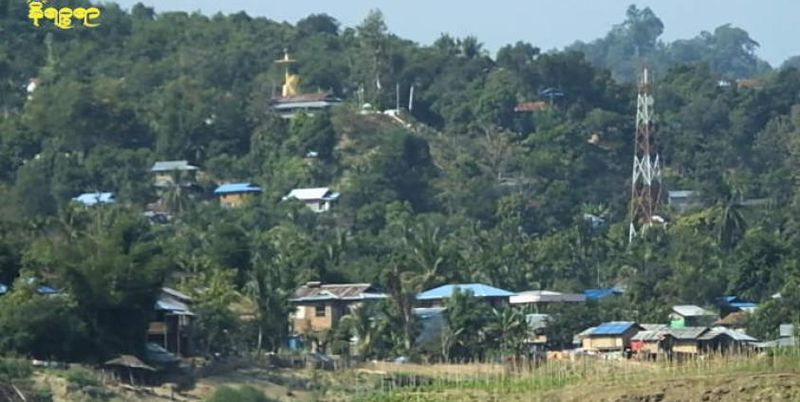 Narinjara News, 15 June 2022
At least six Rakhine nationals from Paletwa township in south Chin State had gone missing for nearly two weeks after the junta troops abducted them.

According to family sources, they were abducted in the last week of May and first week of June last after a clash broke out between the military personnel and Arakan Army (AA) members near Abound Thar village under Paletwa township.

Talking to Narinjara News, a relative of shopkeeper U Mae Kyaw, one of the detainees, informed that the family members are worried about the detainees as they have not been able to contact them after their arrests. On the other hand, the military authority has not reported anything to the concerned families.

Other detainees are identified as U Maung Win, head of 100 houses in Myoma ward of Paletwa locality, U Thar Tun Aung, the Abound Thar village administrator and three other villagers from the same area.

They were initially taken to number LIB 289 battalion based in Paletwa for interrogation, but nothing revealed thereafter about their whereabouts.

"No contact has been made since their arrests. It is now over10 days since their abductions. We even went to the police station but they denied any information. The junta's silence has worried the concerned families," said the relative.

According to a convinced source, they were arrested suspecting their links with AA members. However, the family members denied the allegation and termed them ordinary individuals.

Some Junta soldiers were also killed in the gunfighting that took place near to Abound Thar village on 26 May. Since then, the junta authority started arresting Rakhine people with the suspicion of maintaining links with the AA.