Post junta soldier's arrest civilians detained by the military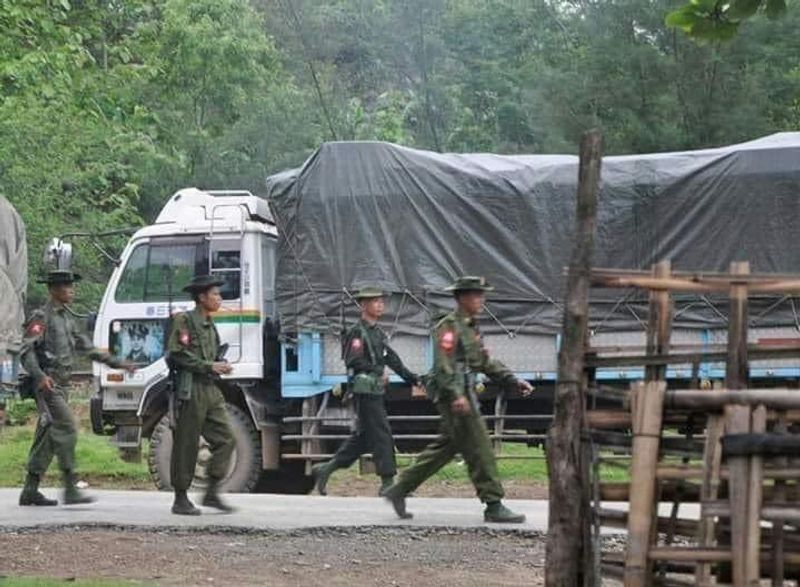 Narinjara News, 19 June 2022
Dozens of civilians were reportedly detained by the military personnel after the Arakan Army (AA) arrested one junta soldier on 16 June in Ponna Kyun, a few miles north of Sittwe, the capital city of Rakhine State.

Till Saturday morning, more than 30 local people were picked up near Aye Zedi pagoda and the sports school, said an eyewitness.

Most of the detainees were shop owners, ferry motorcyclists and onlookers in a tea shop.

"All men were arrested in the morning hours. The army personnel came to the town and surrounded Myoma market. The women were asked to leave the place and then took away the men," added the eyewitness.

Another resident informed that the army personnel started detaining civilians soon after the incident of arresting the junta soldier with a pistol.

"The first attempt was made on 16 June itself while no less than 12 civilians were detained.

The arrest continued yesterday as well. There were over 30 have been picked up. Most of them are yet to be released. The total of detainees should cross 40 till date," he added.

The administration imposed a section 144 curfew in Ponna Kyun from 6 pm and the soldiers started checking every house during the night hours, said the locals.

Colonel Kyaw Thura, the Rakhine State border and security affairs minister was contacted by Narinjara News through the telephone, but he did not respond to the call.