Number of Rakhine youths gone missing after military's arrest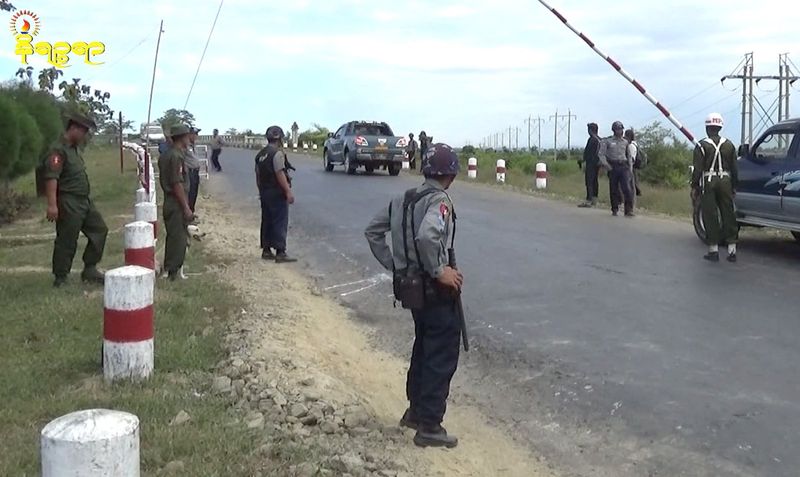 Narinjara News, 28 June 2022
A number of Rakhine youths have gone missing after they were arrested by the military councils during this month from the capital city of Arakan State.
Some of the missing youths include Nyi Nyi (15 years old), Maung Han Soe (14) and Maung Than Tun (19) hailing from Mingan ward, Maung Phyu (26) from Skye Pin Tan ward, Soe Naing Win (19) and Maung San Aye (20) from Byin Phyu village under Sittwe township, Kyaw Than Aye (17) from Thinpon Chaung village under Pauktaw township, Aung Zaw Lin (20) from Sin Chan village under Mrauk-U township and Kyaw Aye Hlaing (26) from Minbya township.
They were abducted by the junta soldiers from Sittwe after the Arakan Army members arrested a military captain and a soldier from the city on 23 June.
Other detainees identified as Nai Myo Tun (18) and Min Aung Khaing (17) from Pauktaw Pyin village and Myo Thwin (27) from the urban area under Ponna Kyunt township. Two more namely Sai Wunna Kyaw (28) and Ko Tun Tun Zaw (20) are also missing from Kyaukphyu locality.
Not only the young people, but many civilians over 30 years of age were also arrested by the military authorities. Kyaw Win Hlaing (32), a three-wheeler driver from Mrauk-U's Kyauk Raz Kay ward was arrested on 22 June and later taken to battalion 540. He is still missing, claimed his wife.
The detainees are not even tried in the courts. Arresting and even torturing without handing over the detainees to the police within the mendatory 24 hours become a tradition for the Myanmar military, commented a veteran Rakhine politician. U Pe Than, a former Pyithu Hluttaw member from Myebon township, criticized the military atrocities on common people.
"It's a violation of the conventional law. Moreover it is also a severe violation of human rights," he added.
Since the middle of June, the AA has detained over 17 Burmese military personnel and policemen in various Rakhine townships like Ponna Kyun, Kyauk Taw, Mrauk-U and Sittwe.
Rakhine Human Rights Defenders Group director Myat Tun alleged that following the arrests of Burmese military personnel, the armed forces abducted about 50 Arakanese civilians suspecting their links with theAA. Among them, one died during the interrogation, claimed locals.
However, the military council spokesman General Zaw Min Tun recently told the BBC that no arrest was made in Rakhine State in connection with the AA.
--