Tortured by military, Mrauk U resident hospitalized in Yangon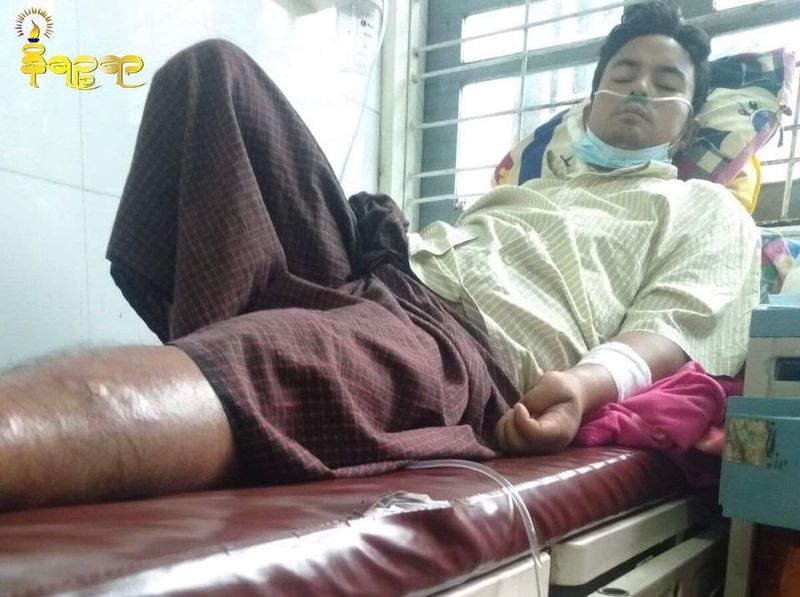 Narinjara News, 21 July 2022
A three-wheeler driver from Mrauk U of Rakhine State has been hospitalized in Yangon (formerly Rangoon) and he is presently in critical condition. The family members alleged that he was tortured during interrogation by the military council.
The driver is identified as Ko Kyaw Win Hlaing (32 years old), hailing from Kyauk Rike Kay ward in Mrauk U, an ancient Rakhine city.
Kyaw Win Hlaing was arrested on 22 June morning as he was driving the tricycle. Later he was taken to 540th battalion campus in Mrauk U, where he was subjected to torture, stated the family members.
When his health deteriorated, Kyaw Win Hlaing was taken to a 100-bed military hospital in Sittwe.
"An official from Mrauk U district police station contacted the family after his health was deteriorating. We then decided to shift him to Yangon general hospital for better medical care. We are still worried about his health," added the family members.
Kyaw Win Hlaing sustained injuries on a number of his organs. He has been charged under section 505(a) of the Sedition Act.
He was picked up by the security forces from a checkpoint near Mrauk U funeral office. The arrest took place after the Arakan Army members detained three Sarafa officials (intelligence unit) from Mrauk U on 21 June.