Roadside Bomb Explosion Hit ICRC Convey Near Kyauk Kyat village of Mrauk Oo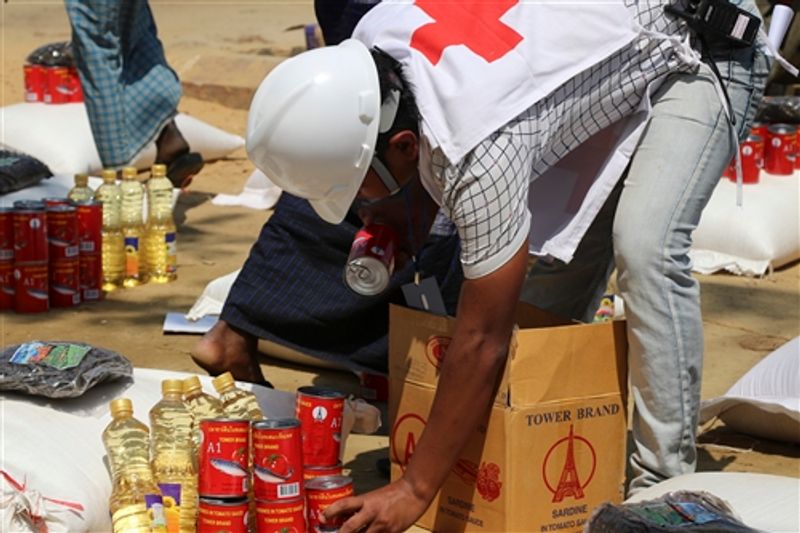 Narinjara News, 28, June 2019
The first truck, part of the convey of commercial vehicles, carrying International Committee of Red Cross (ICRC) supplies and driving from Yangon to Maung Daw was reportedly struck by a roadside bomb explosion nearby Kyauk Kyat village of Mrauk Oo township.
There was no causality and the front part of the truck was slightly damaged in the incident, an official from ICRC confirmed.
The spokesperson Brigadier General Zaw Min Tun from Office of the Commander – in – Chief told the Narinjara News that land mine blast was attacked by Arakan Army.
He said, "The blast occurred around 8 o clock. It is exactly the same type carried out by AA. It is obvious that the vehicles belong to civilians and they used remote control to switch on. And they fired. No one died. There was also the same attack on the roundabout of Mahar Myat Muni Buddha road and Kyauk Kyat on 25."
Asking about the incident, the spokesperson from AA, Khaing Thukha denied the blast was not their responsibility.
He added, "There was no our operation yesterday. If it really happened, it may have been carried out by Burma Army. There was two military units operation yesterday. One was in Wai Thar Le and the next one was near Ma Har Myat Muni Buddha road. So, it was obvious that they were there and they attacked it. They very often fire at the civilians especially at night. Thus, I am pretty sure the attack was done by Burma Army (Myanmar Army)."
The whole vehicles convey was said to have been night-stopped soon after the road side bomb explosion there.