Only 1.3 Billion Kyats will be Budgeted for IDP Camp Construction in Rakhine Despite 5 Billion Projected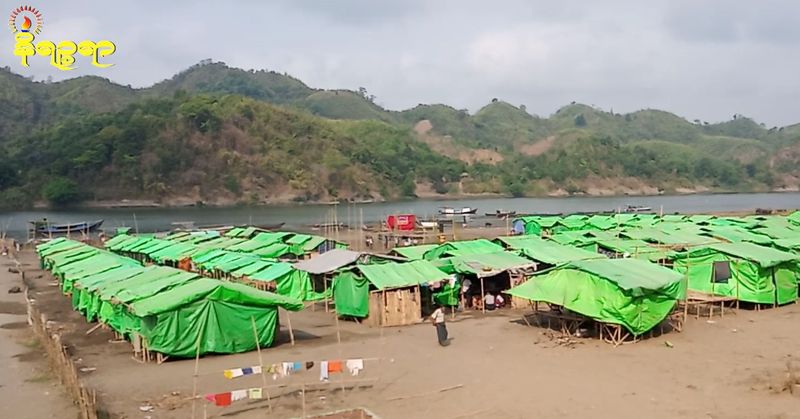 Manyu Kyaw (Shwe Wa Mray), 26 June 2019

Rakhine State Government is now on the verge of 1.3 billion kyats budgeted for IDP camp construction despite five billion kyats was forecasted a couple of months ago due to the lower rate of IDP who are sheltering in the camps, the State Government Spokesperson U Win Myin, Development Minister said.

The minister said, "Over a thousand households have been registered although there are a about seven thousand households who are in the temporary camp in comparison before. That's why, the budget will be reduced to 1.3 billion kyats so far from 5 billion."

He added that there are total (1147) households from Rakhine State and (405) households from Rathedaung, (201) households from Ponnagyut, (4) households from Pauk Taw, (395) households from Mrauk Oo, (14) households from Min Bra and (128) households from Buthidaung townships have been registered to keep sheltering at the camps.

Total amount of budget is going to be cooperated by both Union and State Government for the IDP camp construction projects in four townships from Nothern Rakhine State without Kyuk Taw Township, which kicked off earlier this month as residents displaced due to ongoing armed conflicts between Tatmadaw and Arakan Army.

Besides, Rakhine State is said to be planning to take responsibilities of the IDPs who are sheltering in the camps in terms of security, health care and others basic necessaries.