Over 1500 villagers take shelter in camps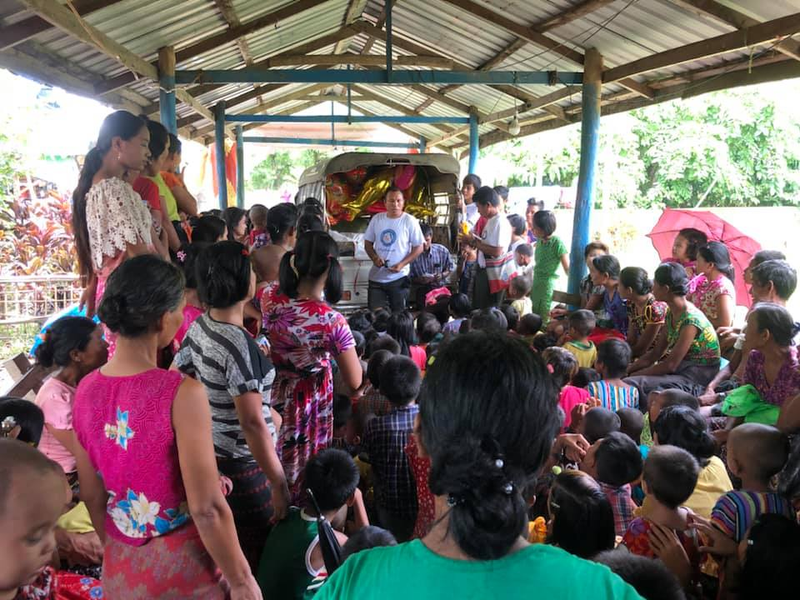 By Myat Nin Khin, 6 August 2019

Over 1500 residents from various villages, located nearby to battle fields, have left their homes to take shelter in Ann Thar and Thay Gan villages under Min Bya township. The villagers fled because of intense fighting incidents between the Burma security forces and Arakan Army for few days, informed Ko Ann Thar Gyi, a local leader of Thingaha Kanlat Rakkhita social organization.

"The scared villagers have arrived in Ann Thar and Thay Gan villages since 28 July and their numbers are increasing up to 1500 till date. Many villagers are still trapped in their homes as the infightings
continue between Myanmar Army and Arakan Army personnel in adjacent localities," added Ko Ann Thar Gyi.

The affected villages include Thalu Chaung, Phon Thar Chaung, Taung Boke Kay, Kularma Daung and Done Tha under Min Bya township.

Ms Ma Tin Nwe, an inmate of Ann Thar village camp, clarified that there was no battle erupted inside their village but the people got scared of conflicts in nearby villages. Moreover, some artillery shells fell and exploded inside their village which frightened the villagers, she added.

However, the villagers in the camps are yet to receive any relief from the government, though few local non government organizations have come forward providing necessary food items for them.

"We could not bring anything with us as we had to leave our places suddenly. So we are now facing shortage of food items and other essential commodities. We appeal to the authority for sanctioning necessary items for the inmates," she concluded.

Min Bya township gives shelter to over 5000 internally displaced people where Arakan as a whole supports over 50000 IDP in various make-shift camps across the State and most of them are surviving in poor conditions.