Scarcity of water puts displaced people's camp in trouble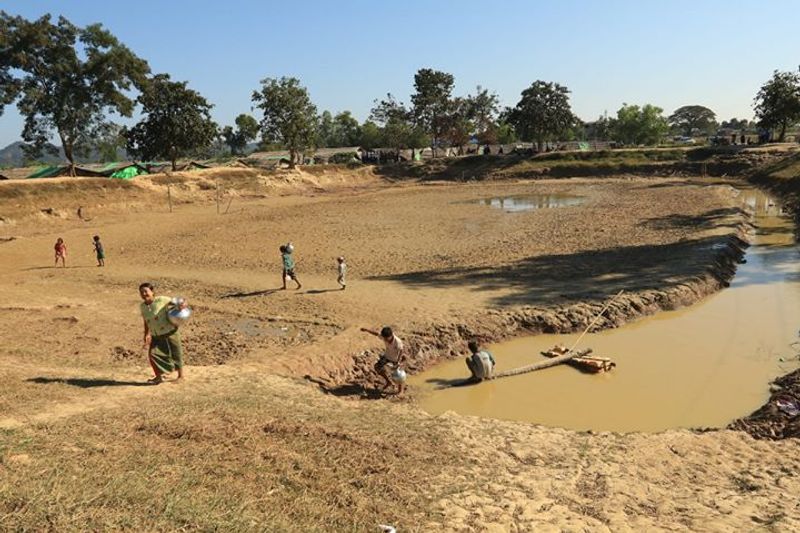 Narinjara News, 12 January 2020
Over 3000 Arakanese internally displaced persons at Tainnyo IDP camp under Mrauk U township are presently facing the shortage of water as various ponds and wetlands are being dried up with the dry season begins.

"We are facing water shortages since last month (December) as there is no sufficient water in various water bodies near to the camp. We have more people in the camp but less water in the ponds," said U Saw Maung from the IDP camp.

Currently the camp people are using dirty water which may affect their heath, said U Wai Hla Aung, the camp in-charge, adding that they want the authority to construct a water reservoir near to the camp.

"Nobody knows when the Rakhine conflicts would be resolved. So the authority should go for such a reservoir near the camp to deal with the present crisis of water scarcity," stated U Wai Hla Aung.

Tainnyo IDP camp is housing residents from several villages for nearly nine months due to the ongoing conflicts between Myanmar Army personnel and Arakan Army members. The camp people are using water from the pond as the supplies often go dry.

Presently, they are collecting water for their use from the village donors. But that would not work for a longer period as February, March, April and even May would be dry before the rainy season starts.

Narinjara failed to get any official response from the Rakhine State government in this regard.