Villagers return back to camp as situation worsens again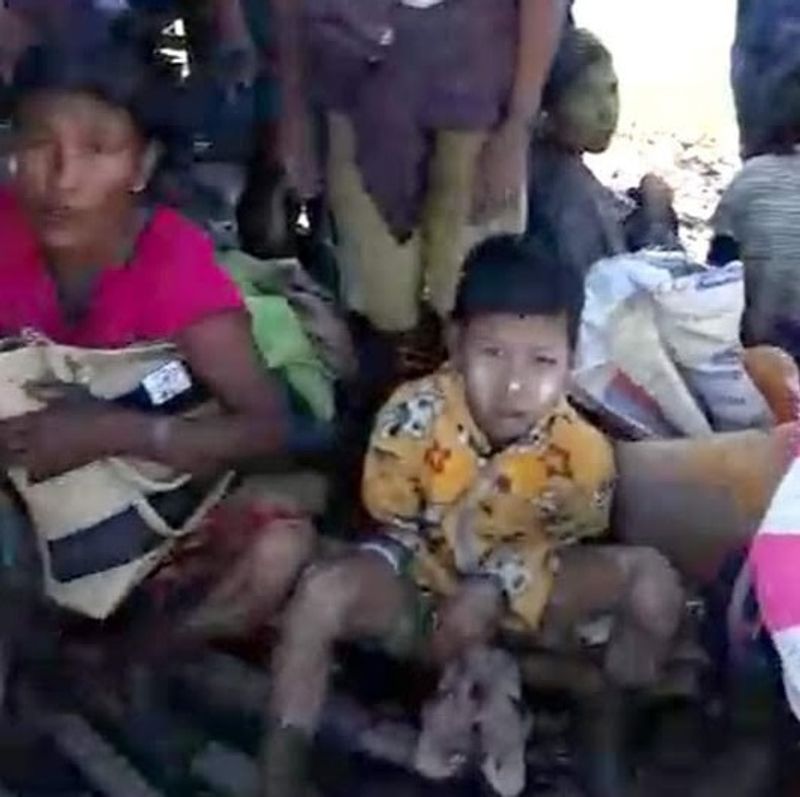 Narinjara News, 17 January 2020
At least 30 villagers, who took shelter at Kan Hton Gyi IDP camp, returned back as the security forces launched operations in their village. Earlier those villagers left the camp on 14 January to their village named Sa Nyin under Maebon township.

"We went to our village by a small machine boat. When we were approaching our village, the army started firing from the mountain range. So we decided to return back to the camp," said a villager named U Aung Than.

He however stated that he had no idea why the security forces fired on them. He believes that the army might have thought they were carrying food items to Arakan Army members.

Around 1200 people from the village (Sa Nyin) have taken refuge in IDP camps since December last as the Myanmar Army personnel continue fighting against AA members in their localities.

Only 20 villagers are still inside the village and they are hiding from the army.

Most villagers have taken shelter at Kan Hton Gyi camp and some are staying with their relatives in different villages like Nyung Kan, Sittara, Nag Daung and Set Khway.

U Pe Than, a representative of Parliament from Maebon township said , " The security personnel based in Ingran mountain range often respond when they witness any suspected movement. But I am yet to get proper information about the Sa Nyin village incident."

Many dwellers in villages are opting to return to their places as they have to go for harvesting in the field. They are apprehensive that the delayed process would damage their crops, added U Pe Than.

Narinjara tried to get the reason of army firings, but the concerned officer denied response.