Arakan records over 120000 people in IDP camps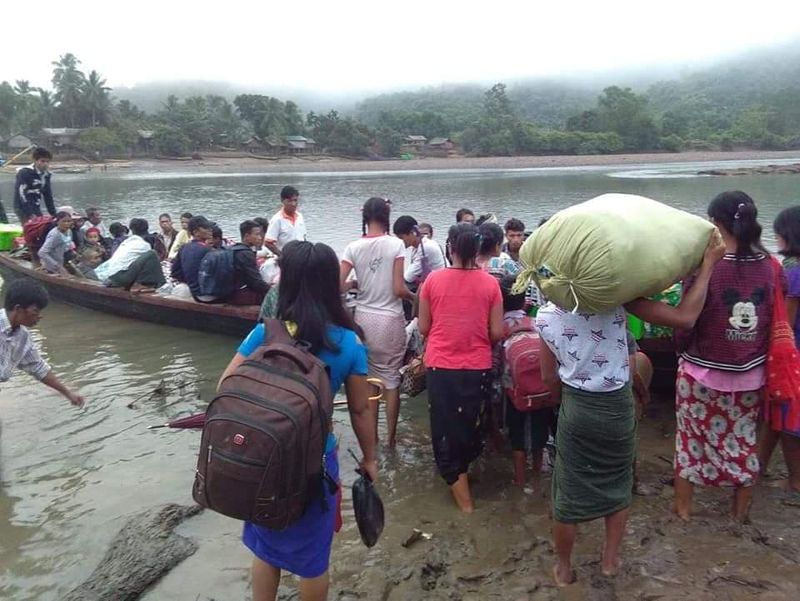 Narinjara News, 4 March 2020
The number of internally displaced persons (IDP) in Arakan (Rakhine) State has reached 128435, said a report published by Rakhine Ethnic Congress (REC)on 29 February.

Most of IDP camps are located in Ponna Kyunt, Rathidaung, Buthedaung, Kyauk Taw, Mrauk U, Minbya, Meabon, Ann, Maungdaw, Sitwe and Pauk Taw townships, said the report.

REC president U Shwe Bo Sein stated that the residents of Arakan were suffering a lot from the ongoing war between Myanmar army personnel and Arakan Army members. The figure in REC report is intended to draw the attention of the government, social organizations, INGOs so that assistances can be made available for the affected families.

Moreover, those civilians who are not concerned with the war should be prevented from the conflict in accordance with the law and regulation in the country.

At the same time, IDP inmates are facing a difficult time in getting regular food items, healthcare facilities and other accommodations because of insufficient resources in the camps.

Many Arakanese have left their villages in the conflict zones and presently facing difficulties to enjoy the basic minimum human rights.

Some villagers were killed in shell explosions inside their villages, some lost their properties as their houses were burnt down and some are facing arbitrary arrests and interrogations from the military people, he said.