164,211 people displaced due to conflict in Rakhine, according to REC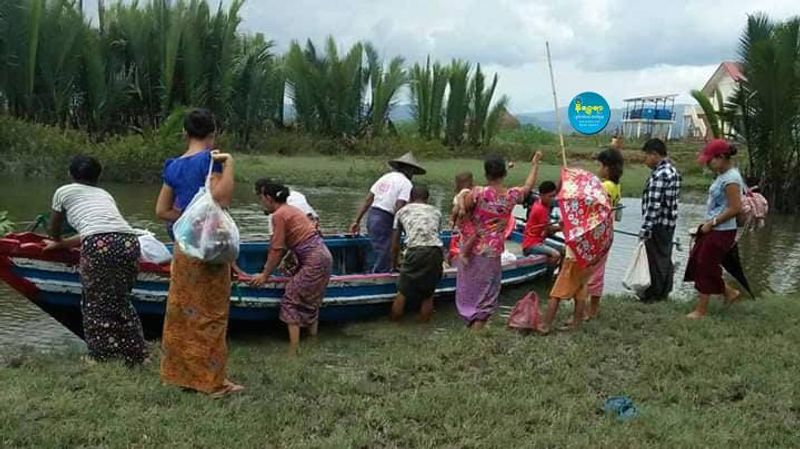 Narinjara News 4 May , 2020

As of April 30, the total number of people displaced has reached 164,211 people in Rakhine State, according to a statement issued by the Rakhine Ethnic Congress.

The latest total was calculated from figures collected up until 7pm on April 30, according to the statement.

Amongst the 164,211 IDPs, 101,670 were staying outside of camps, whereas 62,541 people were staying in displacement camps, the statement said.

IDP populations per township were also mentioned. In Ponnargyun 5,656 people; in Kyauktaw 15,809; in Mrauk Oo 12,827, in Minbya 16,988; in Myebon 6246; in Ann 6,592; in Rathetaung: 18,121; in Buthitaung 17,201 in Pauktaw 1492 and in Sittwe 738.

Amongst the numerous challenges facing the affected populations,

Highlighting the IDPs precarious position, the report mentioned some of the numerous challenges facing affected populations. Many camps had not received food assistance during the month of April, temporary tents in the camp have been destroyed with the start of the rains causing problems with accommodation, and drinking water has become increasingly scarce were among some of the issues they faced.

The statement said that, fears over the spread of COVID-19, had forced a number of families in camps in Kyauktaw, Rathetaung and Ponnarkyun townships to return to their homes, despite security concerns in their villages.

The purpose of REC survey is:

- To inform concerned people and authorities of the number of people affected by armed conflict and the reasons for their suffering as well as engaging in dialogue and discussion concerning political issues in a way which does not cause hurt or harm.

- To ensure a democratic culture whereby the government, elected by the people, protects the people
- To ensure the provision of assistance from government, as well as national and international organisations is provided to those affected.