Buthidaung IDPs fear diarrhoea outbreak due to contaminated water and inadequate toilets at government-built camp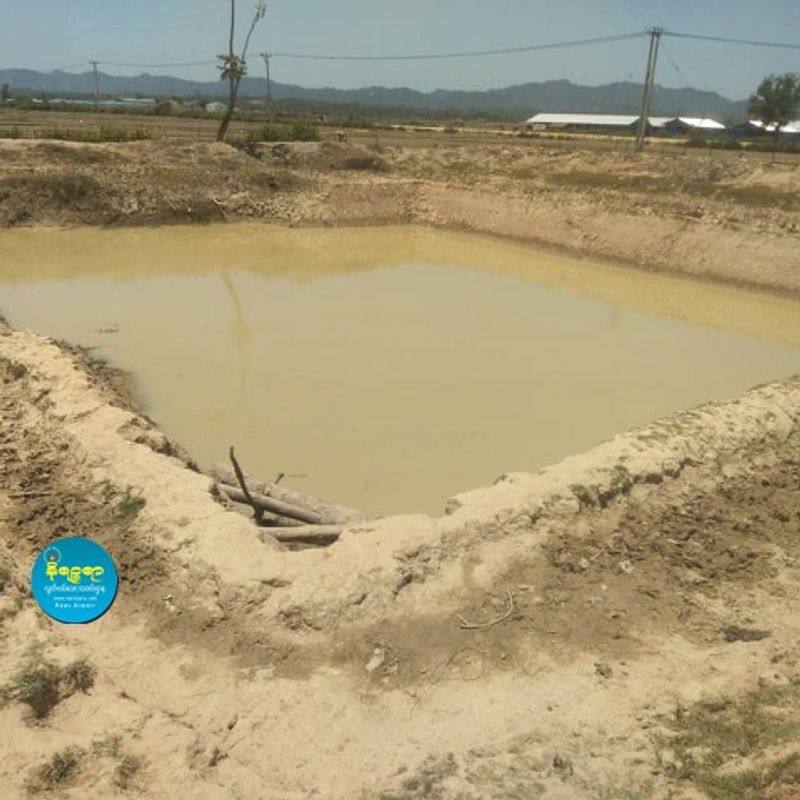 Ein Soe Hpyu

Narinjara | May 11 2020
Residents in the government-built Myaung Nar IDP camp, Buthitaung are anxious that drinking water contaminated by cattle and buffalos, and non-fly proof toilets will lead to outbreaks of diarrhoea, the camp leader has told Narinjara.
The camp is made up of 86 ethnic Khami households, or 416 people, and run by U Way Thar Khaing. He explained that the only available drinking water source is a dirty pond. That and the non-fly proof toilets mean that people are afraid of outbreaks of diarrhoea.
"People have to go to Ah Ley Chaung Muslim village to fetch water. Cows and buffalo drink from that pond, the water is muddy and yellowish in colour and now the water is getting dirtier and dirtier as it dries up. As for the toilets, the pipes are straight and positioned directly over the cesspits which means that the flies can come up from beneath. Clouds of flies and bad odours stick out the whole camp", he said.
U Way Thar Kine explained that towards the end of March around thirty people came down with diarrhoea, pneumonia and coughs and colds. People are afraid that outbreaks may worsen.
Buthitaung Pyithu Hluttaw Member of Parliament U Aung Thaung Shwe explained that he was aware of the matter and that the government held fully responsibility.
"I have heard about this. This place was built by the government, so the government is responsible. They must be held to account and sort this out" he said.
Buthitaung Township Administrator U Shwe Hla Aung explained the situation. "They have to go to the Muslim village to fetch water. It is difficult to build a pond. The toilets are smelly because there isn't enough water. We are trying to make it better" he said.
Myaung Nar IDP camp is about 4 miles from Buthitaung Town, and is made up of 86 shelters with 24 toilets.
The Khami residents of the camp come from a number of different villages in the area, including Kyauk Sar Taing, Ah Ley Chaung Kyaung, Let Pan Khaing and Gan Gaw Myaing villages.