Elders and children in Myebon refugee camp evacuated due to heavy rain and impending flood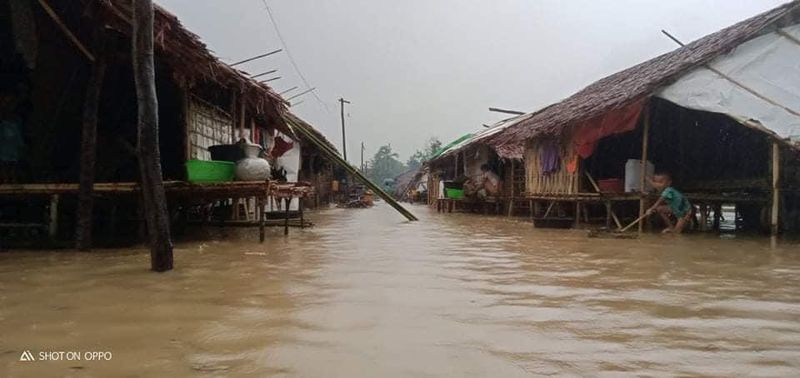 Chit Ei Hlaing

Narinjara News, 18 June 2020
People taking shelter at Ratchaung refugee camp in Myebon township of Arakan State were evacuated today due to heavy rain and impending flood in the locality.
The camp for internally displaced people (IDP) housed more than 400 persons including older and minors.
Heavy rainfall was reported from the area since last evening following which water level of the nearby creek was rising abruptly. The IDP camp's ground was inundated by today morning.

"As we apprehended the flood in the area, elderly and children inmates of Ratchaung refugee camp were sent to the village monastery. Many people are still in the camp though they find it difficult to stay there," said Mya Tasaung Saradaw, a welfare leader of the camp.

The camp has around 70 tents were all the people are taking shelter. If the water level continues increasing it will be extremely difficult for them to live there.

According to a recent report prepared by Rakhine Ethnic Congress, there are 15,6456 IDP camps across the State as it witness armed conflicts between the government forces and Arakan Army members.