Flu outbreak in Mrauk Oo IDP camps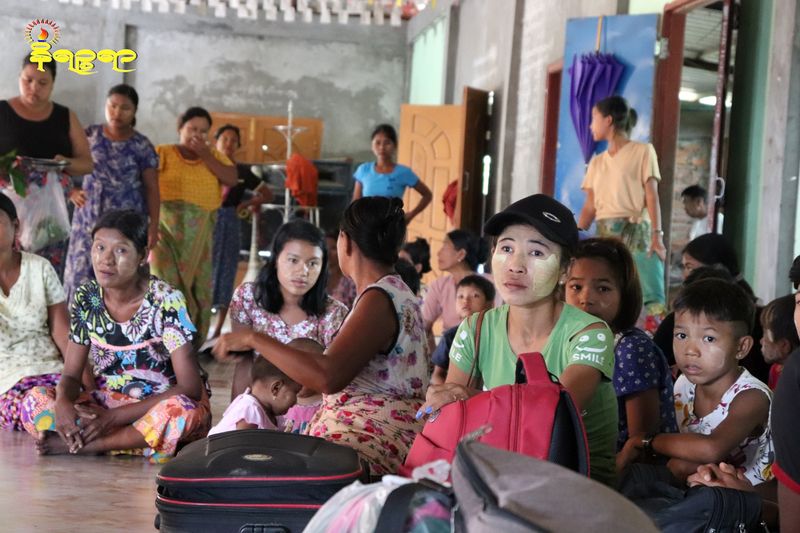 Tun Kaing (Taung Yin Kyun)

Narinjara News, 23 July 2020
An influenza outbreak has been reported in various camps in Mrauk Oo township, it has been reported.
In Mrauk Oo town, U Wannathara the chief abbot at U Gaung Monastery, spoke about the outbreak. "About 30 IDPs staying in the monastery as well as myself have come down with flu. Old and young people alike have been infected. We have to say this is the flu season. You get a fever for a time and the joints ache. I hasn't been terrifically painful," he said.
There are around 800 people staying in Myo U Gaung Monastery in downtown Mrauk Oo.
Ko Lin Naing, in-charge of an IDPs camp at Lat Kauk Zay monastery in Mrauk Oo, said, "More than 30 people are sick in our camp. I think it was caused from mosquito bites. We don't have enough mosquito nets, there have been too few donors. Other people in camps are also sick, " he said.
There are around ten sites hosting IDPs in Mrauk Oo town and in almost every one cases of flu have been reported. Additionally, according to camp officials, there are also people suffering from the disease in Tien Nyo camp in the township.
Similarly, there have been reports of people suffering from fever in sites sheltering displaced people in Ratheduang township.
Dr Soe Win Paing, assistant director of the Department of Public Health for Rakhine state, was contacted regarding the matter but he said he had not received any the information.
Mrauk-U District Hospital did not respond to calls.