Over 1,000 Ann township IDPs repatriated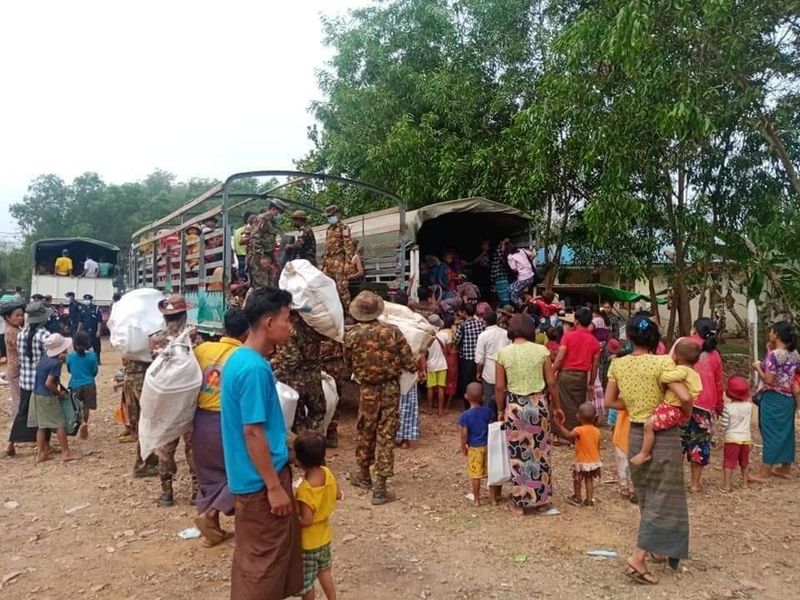 Narinjara News, 31 March 2022
More than 1,000 refugees of Ann township in Rakhine State have been repatriated to their original villages on 29 March.
The IDPs had agreed to return to their native places from three refugee camps in Pepadon, Indoor Gymnasium and Kan Dake under the Ann township.
The returnees include 307 households from Da Lat Chaung area in the same township.
U Than Cho, in-charge of Pepadon refugee camp, informed that the government had arranged cars for them. Some villagers have already arrived and many are expected to return by Thursday.
The government also provided some amount of money and other items for the returning refugees, but they alleged it was not enough.
"Our houses will have to be repaired and there will be more difficulties in resettling in villages," said UE Set, a villager who too returned home.
Currently, there are only 100 refugees in Ann township camps.
They are scared of returning as their villages are yet to be cleared of landmines by the authorities, added U Than Cho.
Earlier around 700 IDPs of Ann township were repatriated by the Rakhine State Council on 6 November 2021.
They were displaced because of continued incidents of gun-fighting between the Arakan Army members and Burmese army personnel from the year 2019 to 2020.
According to civil society groups, there are still over 60,000 refugees in Rakhine State who are yet to return to their places because of various reasons.