Arrests in Paletwa compel 60 people to flee for Rakhine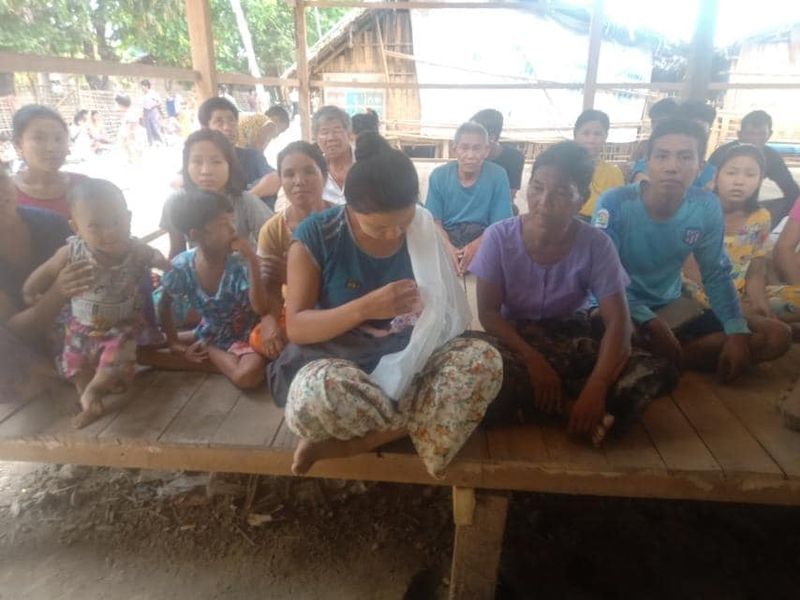 Narinjara News, 8 May 2022

About 60 people from different villages under Paletwa township in Chin State fled to IDP camps inside Rakhine State recently as the military continues arresting the villagers suspecting their links with the Arakan Army (AA).
Among those from Chin State, more than 20 people hail from Sein Sin Wa village and about 30 from Thamin village. The group of people includes mothers with children and pregnant women too.

Those fleeing from Sein Sin Wa village are presently taking shelter in Mahamuni IDP camp under Kyauktaw township and those from Thamin village are now in Nyaung Chaung refugee camp under the same township.
A woman from Sein Sin Wa village, who also fled from their place, stated that the army had accused them of working for AA members. Homes are raided with the accusation of maintaining links with the AA.
Some Rakhine people also left the Chin locations where the infighting between the army personnel and Chin People's Defense Forces (CPDF) continues, said Nyaung Aye refugee camp in-charge Than Aye.

"They said there were clashes between the army and CPDF in their Paletwa Township. They were apprehensive about their return to their home places and hence made hurries," he added.