Second ship from Russia anchors at Mongla Port in a week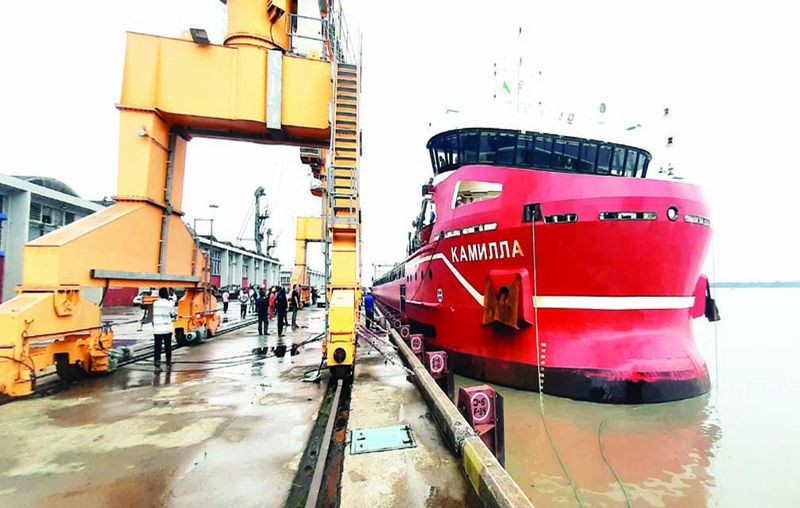 UNB/ Dhaka Tribune
August 6, 2022 1:18 AM
A Russian ship carrying machinery for the Rooppur Nuclear Power Plant (NPP) has arrived at Mongla port.
This is the second transport of any Russian vessel to Bangladesh since Russia invaded Ukraine in February this year.
The Liberian flag carrier, MV Dragonball, carrying 5,601MT of machinery for the power plant, docked at the port's jetty-7 on Friday, said Sheikh Fakar Uddin, harbour master at Mongla port.
"As the depth of the ship is high, some goods are being removed from the vessel," said harbor master Sheikh Fakar.
Later, the vessel will be brought to Jetty-9 of the port on Saturday afternoon.
After that, the machinery will be unloaded at the jetty and sent to the power plant.
Earlier, the Russian flag carrier, MV Kamilla, carrying 3,328.237MT of machinery for the power plant docked at the port's jetty-6 on Monday.
On October 18, 2021, the last Russian container ship -- MV FESCO ULISS -- carrying equipment for Rooppur NPP arrived in Bangladesh, said Rear Admiral Mohammad Musa, chairman of Mongla Port.