British Royal Navy ship visits Bangladesh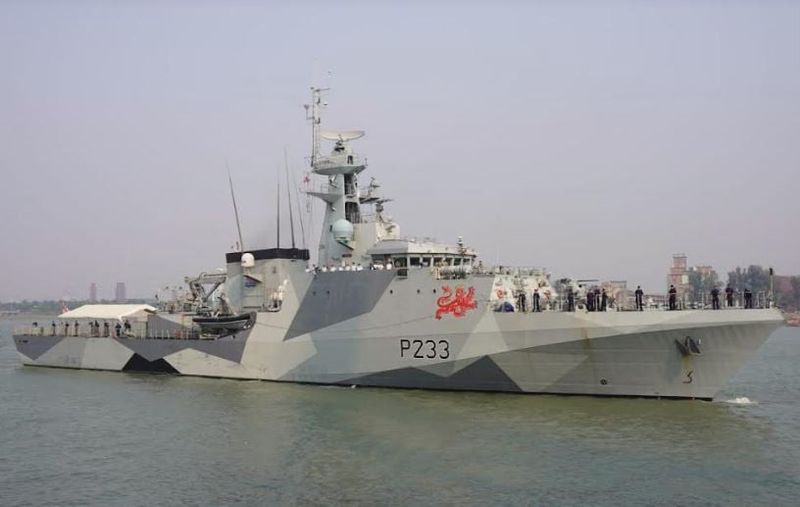 January 16, 2023 10:12 PM, The Dhaka Tribune
The Royal Navy's Offshore Patrol Vessel HMS Tamar has arrived at the naval base in Chittagong.
The deployment of HMS TAMAR emphasizes the UK's commitment to defence cooperation with Bangladesh and to an open and resilient international order for open societies and economies to flourish, a press release issued by the British High Commission on Monday.
The vessel was received by Chief Staff Officer to Commander Chittagong Naval Area, Capt M Faizul Hoque.
During the visit, TAMAR and her crew will engage in a series of events with the Bangladesh Navy and the local administration in Chittagong to maximize bilateral relations benefiting both countries' military, trade, development and political alliances, said the high commission.
British High Commissioner to Bangladesh Robert Chatterton Dickson said this visit is another example of the UK's long history of defence cooperation with Bangladesh, especially in the maritime domain.
"As part of the Indo Pacific focus on our foreign policy, we are committed to further deepening defence and naval cooperation with Bangladesh," he said.