Rakhine people's views on Ministry of Transport and Communications secretary's comments on internet shut down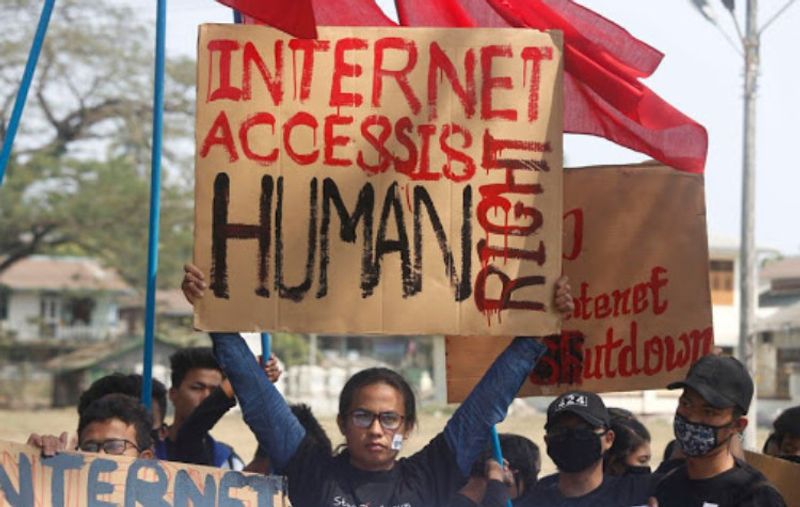 Ein Soe Hpyu
Narinjara News 15,June 12 2020
U Soe Thein, permanent secretary of the Ministry of Transport and Communications explained the reasons behind the internet restrictions in place in a number of townships in Rakhine State during a press conference on the Ministry's annual activities. The event was organised by the Ministry of Information in Naypyidaw on June 10.
"In line with the telecommunications law, it has been shutdown as it is in the public interest and will reopen when it is no longer considered detrimental to the public interest. The shutdown will be in place until August 1" U Soe Thein said in his speech. Rakhine Hluttaw representatives and social activists have given their responses to these comments.
Ko Zaw Zaw Tun, Secretary for the Rakhine Ethnic Congress
"What I really want to say is that how this is used and will impact the mindset of the people affected. One particular question that arises is that he is using the words 'the public' rather than the 'local people', so we need to ask which public is he referring to? I am not clear on what he said. And I think there's no accountability. There is a feeling that he is being overridden about whether or not to be transparent" he said.
--------------------
Daw Htoot May, National Assembly Representative for Rakhine no. 11 electoral constituency
"Essentially, for a country that is developing democratically, they should never have shut down the internet for the sake of security in the first place, its a persons right. They will say they will reassess on August 1. Waiting until after August is too late. The ministry should lift the ban today. The later it gets the worse it is for the people", she said.
----------------------------

Ko May Yu Tun (Mayyu Foundation)
"In some places we have been to people didn't even know what COVID was. There are people who know absolutely nothing about this disease, and that's really worrying. Places which don't have internet are the places where human rights are violated most easily, so we don't feel safe whenever going to places without internet. Obviously it is a good think if internet services are resumed" he said.
--------------------------

Kaing Kaung San (Director of Wan Lark Foundation)
"Essentially, denying access to information is a violation of human rights. The Ministry of Communication is itself violating peoples human rights. The internet shutdown has plunged Rakhine into an information void, and this should not happen," he said.
------------------------------
Ko Win Naing (local resident in Buthidaung)
"We are all frightened right now about COVID. There are so many IDPs and the fighting is constant. There are so many difficulties. If they just turn the internet on, people can get information about COVID. Education will come. If the internet is reopened then we see that problems concerning the economy, transportation and health will be resolved" he said.
(End)