Number of clashes double after internet shut down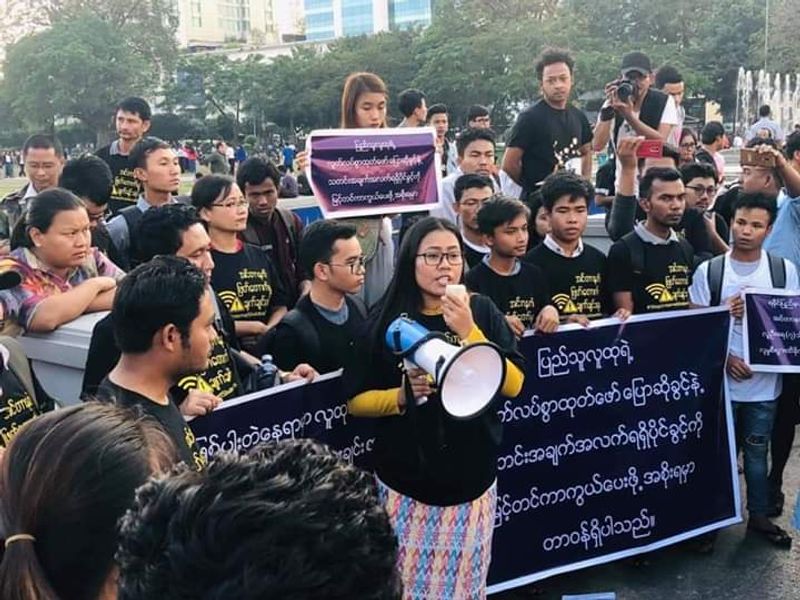 Tun Kaing (Taung Yin Kyun) / Saung Zar Kyi

Narinjara News, 21 June 2020
Rakhine political parties, civil society organisations and media groups have written an open letter to the President and the State Counsellor stating that following the internet shutdown in seven townships in Rakhine and Paletwa in Chin state the number of clashes has doubled.
Sent on June 19 the letter said that in the 12 months between June 2018 and May 2019 before the shutdown was imposed, there were 129 clashes. In the 12 months between June 2019 and May 2020 after the ban was imposed, the number of armed clashes more than doubled to 273.
The letter highlighted the alarming increase in civilian casualties - from December 2018 to December 2019, a period of 13 months, there were 199 civilians wounded and 101 civilian fatalities. However between January to May 2020 a period of just five months 344 civilians were wounded and 151 fatalities.
The letter said that apart from the internet ban not helping to reduce the conflict, the blackout continues to have an adverse affect on the public, and is detrimental towards the protection of the lives and property of the people as well as to regional stability. Access to the internet will help enable people to protect their lives, property and welfare.
The open letter to the president and the state counsellor was signed by three political parties, 64 civil society organizations, seven international Rakhine civil society organizations, three news organizations and one individual.