Painfully slow internet causes woe to Rakhine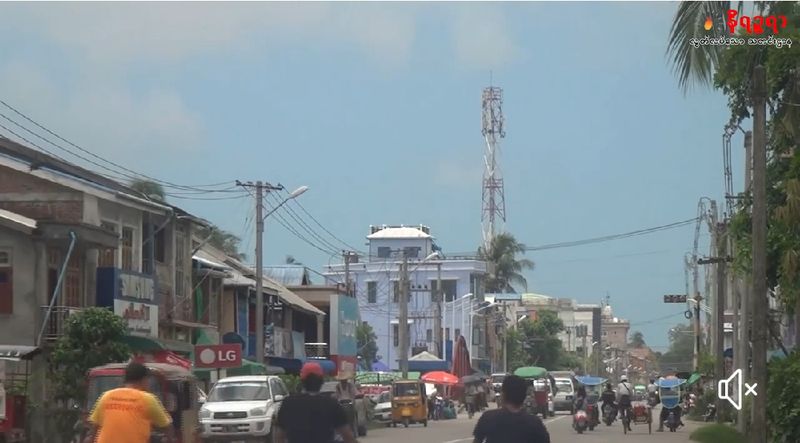 Khaing Lu Hla (Yoma Myay)
Narinjara 3, August 2020
Despite internet services resuming in seven townships in Rakhine State, locals have reported that the internet speed is extremely slow making it very difficult to use.
A local in Buthidaung Township said, "we are using Telenor and MPT, but those lines haven't been opened yet. They say Mytel gets a little bit. Most of the lines are still not working yet, "he said.
Ko Zaw Win, a social worker in Buthidaung, said, "yesterday evening I got a text message from MPT saying internet access will be available from 10pm on August 1. But the line is not very good. We only have 2G, "he said.
U Maung Hla Myint, a town elder in Rathedaung said, "I only get 2G. I can read text but I can't send or receive photos or videos. Only 3G and 4G will work, "he said.
U Myo Swe, director of the Department of Telecommunications, said that the internet has been re-opened in townships in Rakhine State where previously it had been blocked. However, while it is not 4G, he told the media that they are preparing to get proper internet.
Daw Khin Saw Wai, a Pyithu Hluttaw member from Rathedaung Township, said, "We are in the townships which have been blocked. They say the internet ban has lifted, but the connection is not good at all, it's unusable. The 4G used in Myanmar is very good. If we want to have internet connection in Rakhine like everyone else in Myanmar, we need to have 4G. There is not much difference from turning on 2G now to what it used to be when it was turned off. People feel the same way. I would like to call for 4G just as it has been rolled out nationwide."
U Khaing Kaung San, director of the Wanlark Development Foundation, said, "It is a good sign that it is open rather than closed. But that's due to COVID-19. And the internet is going to be essential for the upcoming 2020 election. Additionally, the IDPs need to have access to the internet. Its not realistic to provide 2G. We need to enable 4G like in Sittwe, not 2G. In some areas, Mytel gets an internet signal, but MPT is more widespread that Mytel. I want to say that we should get the same amount as other cities. "
Hla Thein Aung, a state assemblyman from Minbya Township, said, "Even though they said the internet is open in Minbya, the connection is still down.
"I was told it was open," he said. "Mytel and Ooredoo towers are just around the corner, but it's just the same as before. MPT and Telenor still have no signal. They say they've turned on the internet but we've seen no change yet".

Locals have also reported similarly slow internet speeds in Kyauktaw, Mrauk-Oo and Myebon townships.
U Maung Kyaw Thar from Kyauktaw said, "They said they'd turn on the internet, but it's still not OK. We can only get an 'E' signal. We cant get on the internet, can't open anything. It's just talk, saying they'd open it. None of the lines work, "he said.
Telenor said in a statement today that the Myanmar Ministry of Transport and Communications has instructed telephone operators in Myanmar, including Telenor, to continue to turn off 3G and 4G internet in 8 townships in Rakhine State and Paletwa Township in Chin State, but the operators including Telenor could resume 2G services. It also said it would suspend 3G and 4G internet services from August 1 until October 30 to prevent acts of terrorism.
Internet lines were shut down on June 21, 2019 in eight townships in Rakhine State and Paletwa Township in Chin State.