52 activists punished for protesting against internet cut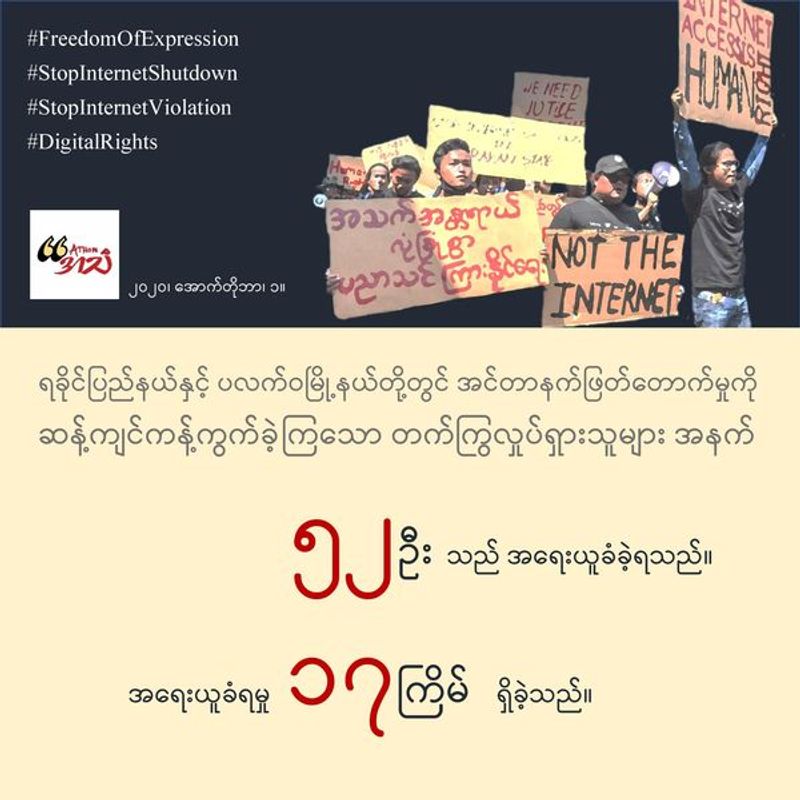 Narinjara News, 1 October 2020


At least 52 activists were punished by the authorities for protesting against the internet cut in Rakhine State along with Paletwa township of Chin State.

According to Athan, a freedom of expression organization in Myanmar, twelve among them have already been sentenced. Nine accused were declared fugitives and two signed their confession letters, where 29 individuals were facing trials.

The police picked up 39 students in September alone for their activities. Now they are searching for other activists with relentless raids in offices and households.

The arrested activists are charged under acts with no bail opportunities. Till date, 17 prosecutions were pronounced, claimed Athan.