13 villagers appeared in Ann township court over AA links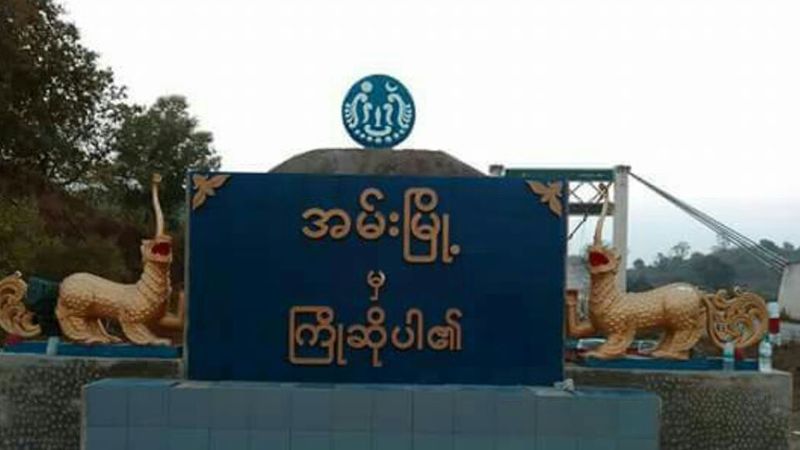 Narinjara News, 29 November 2019

Thirteen villagers from two townships (Ann and Meabon) of Rakhine State in western Myanmar appeared in Ann township court on Friday over an alleged link with Arakan Army (AA).

Next date of hearing is scheduled for 6 December, informed U Nay Lin Aung, an upper-class lawyer supporting the villagers.

Among the detainees, 7 villagers are from Ann township and they hail from Long Chaung village under Ganan Byint village tract (4) and Thalu Maw village (2) and Ruu village (1).

The rest six individuals are from Meabon township. Five of them hail from Wra Thaya and one from Mya Tea Daung village.

Myanmar Army arrested five villagers on 11 November, four on 15 November and four more on 28 November from various locations under the two townships.

"The military authority arrested them separately from Ann and Meabon townships. Some of them were arrested by the army when they were moving to their destination. But I do not know about the laws applied to them," Ko Myo Lwin, a helper of them.

According to the family source, 13 people had appeared in the court but one detainee could not make it, as he was hospitalized after alleged tortures during interrogations.

Ma Pru Pru Than, the wife of Tin Chay Than, who is one of 13 appeared detainees, asserted that her husband was innocent.

"He (Tin Chay Than) should be released immediately. I don't want him to be arrested again. We depend on his earnings to survive," she added.