Family unable to contact disappeared ANP leader, arrested one month ago in Taungup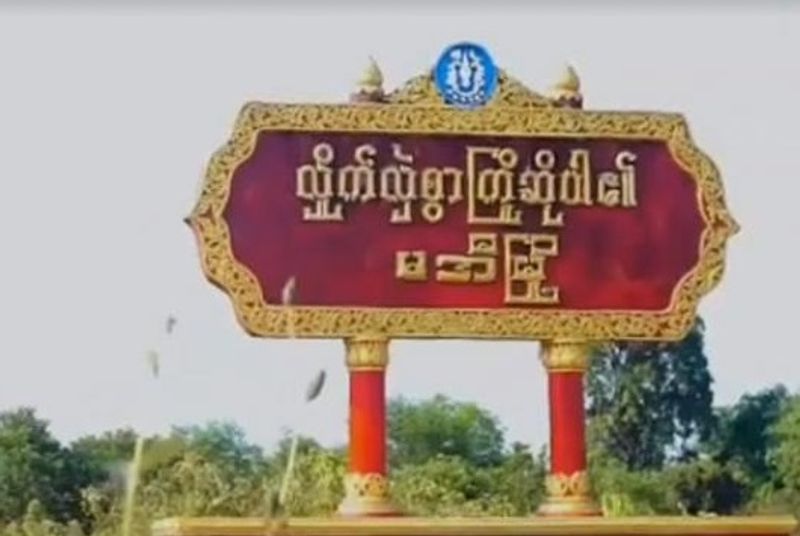 Kaing Lu Hla (Yoe Ma Myay)

Narinjara News, 14 July 2020
Family members are increasingly concerned over the whereabouts and fate of U Myo Lwin, Arakan National Party chairman for Ma Ee town, Taungup and have been unable to make contact with him since he was arrested by security forces over a month ago, according to his wife Daw Mar Mar Win.
"They came in the middle of the night, woke him up, arrested him and took him away. It's been a month now. It wasn't clear where he was being held, and we haven't seen or heard from him for more than a month now. We still don't know where he is," Daw Ma Ma Win explained.
The administrator of Ma Ee town ward (3), one police lieutenant and one captain from the local Military Operations Command along with a number of security forces led the arrest of Ko Myo Lwin, she said.
"We have a convenience store, and we live in quarter (3) of Ma Ee town. He has done nothing wrong and they took him away. He is innocent and we want him released immediately. I would like to ask the heads of state to intervene in this illegal arrest for over one month in which he has not been handed over to police custody," Daw Ma Ma Win said.
She explained that since her husband's arrest, difficulties have arisen over the education of their daughter, currently attending Sittwe university, and their son, a 5th grade student.
U Tin Nyo, an attorney in Gwa township spoke to Narinjara about the incident. "He was arrested on the night of June 9. I understand that on June 16 a case was opened against him at Ma Ee police station. After making inquiries, we understand that he is not currently at Ma Ee police station. I heard he might be in Ann. If someone is arrested, it needs to be accordance with the law. He should be transferred to police custody and prosecuted. It has been over a month now and his family are extremely concerned" he said.
Narinjara was unable to contact Ma Ee police station.