Two educators freed after seven months' detention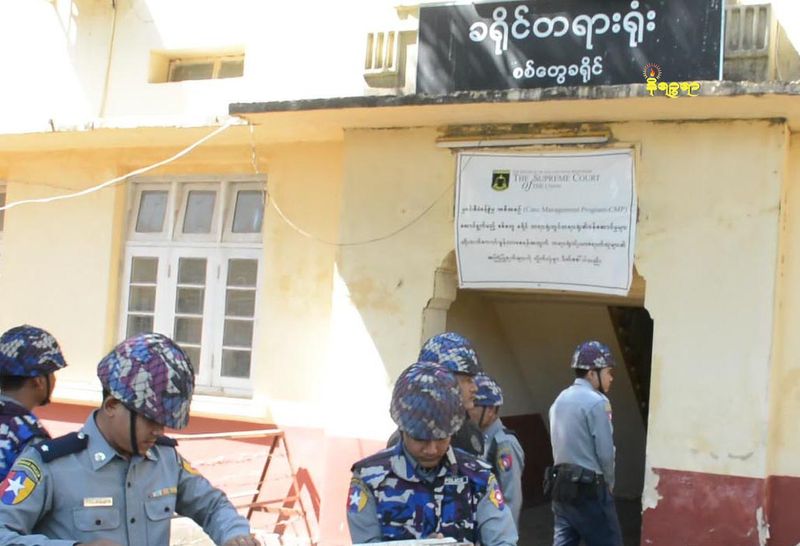 Khaing Lu Hla (Yoma Land)

Narinjara News, 28 July 2020
Two educators including a teacher from Rakhine State released from Sittwe prison on 17 July without framing any charge against them.

U Kyaw San Naing (34), a teacher along with Nay Zaw Tun (22), a clerk in Alaka Agnumaw middle-school of Rathedaung township were arrested seven months back.

The security forces picked up them from their residences on 3 December 2019 suspecting their role in a landmine explosion that killed a 14 year-old cowboy.

They were kept in Sittwe prison for all the days. Lately the Sittwe district court ordered the authority to release both of them.

The school clerk informed that they were arrested for some suspicious photos in cell phones. Both of them were charged under anti-terror act 50 (a) & 52 (a) by the army authority. The court ordered their release as the authority failed to produce sufficient proofs, asserted Nay Zaw Tun.

Both the educators now expect to rejoin their duties in the school.

They alleged that the army personnel arrested them for no justified reasons. But they have to face financial problems and also social traumas for the development.

Till date, over 500 civilians in Rakhine State of western Myanmar have been facing anti-terror acts on suspicion of maintaining links with the Arakan Amy members, claims Rakhine Ethnics Congress (REC).