Five released in Taungup, after being held for four months on terror charges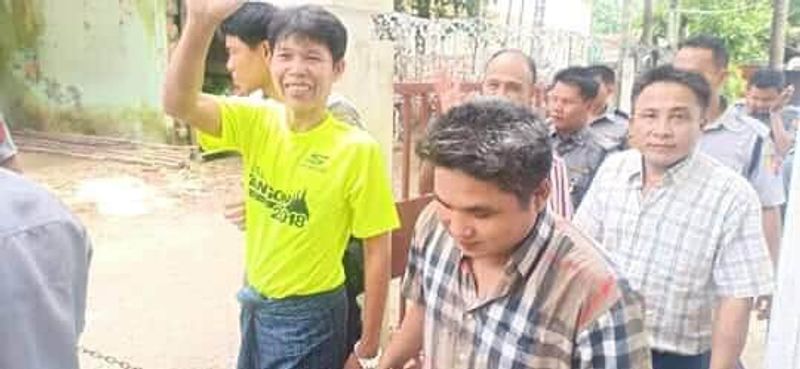 Tun Khaing (Taung Yin Kyun)

Narinjara News, 15 August 2020

Five people, including Pyone Cho, chairman of the Arakan National Party (ANP) in Sapyin village in Taungup Township, were released after charges related to the Counter-Terror Law were dropped. They had spent four months in prison.

Those released today also include the villagers Than Naing, Aung Htoo, Maung Myint Aung and Hla Phyu.

Twenty-six prosecution witnesses testified in the case against the five men. They were found to be not guilty of having committed any crime by the Taungup Township Court and were released, according to U Tin Nyo, a lawyer representing the case, told Narinjara.

"After examining 26 prosecution witnesses in their case, they were not found guilty of any crime, charges under Section 253 of the Penal Code were dropped and they were released," said Tin Nyo, a lawyer.
The five were arrested on April 5 and charged under Section 17 for illegal association. The township court released them on May 5 on the grounds that there was no evidence.
However a few minutes after their release they were rearrested and charged under the Counter-Terror Law in connection with a bomb blast near Ma Ei. The five were charged under Section 52 (a) of the Counter-Terror Law on May 11.