A Rakhine national sentenced to 15 years of imprisonment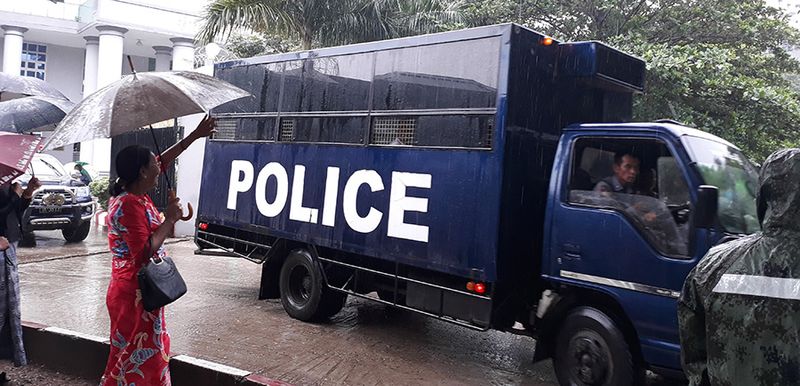 Khaing Lu Hla (Roma Mray)
Narinjara News, 5 September 2020


A Rakhine national, who has been charged under the anti-terror laws, was sentenced to 15 years of imprisonment by a Rangoon western district court on 3 September.
The convict named Aung Myo Win was charged under section 50 (j) of the concerned law with evidential proofs for raising funds to ArakanArmy (AA). He was charged under the same laws on 9 September 2019 by the local court.
Zaw Zaw Tun, an information officer of the district court confirmed that the convict was imprisoned for 15 years as he was found raising funds for the rebels in Pathon Thani of Thailand since 2014.
He was prosecuted by Mayangone township police station chief Tint Shwe (criminal case number 87/19).

Chairman of Rakhine-Singapore Association (Hein Zaw) with six other Rakhine youths including Aung Myat Kyaw (brother of AA top leader Tun Myat Naing), Tun Aye Ko Ye, Kyaw Htet, Ma Aye Myat Mon and Ko Tin Hlaing Oo were arrested by the Singapore authority on 9 & 10 July 2019.

Later the Singapore government deported them to Myanmar revealing that they were suspected as being involved with fund raising activities for the Arakan outfit. While six of them have already returned back, the Myanmar police have arrested three other Rakhine nationals suspecting their links to those six deportees.
(Photo by Irrawaddy)