Wife demands treatment to her husband tortured in custody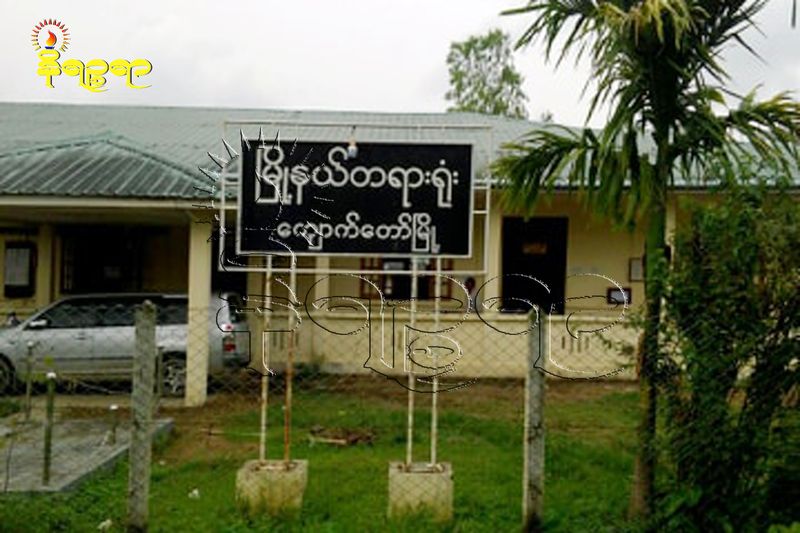 Narinjara News, 24 October 2020
Daw U Hla Yin has demanded necessary medical treatments to her husband (U Maung Kyaw Than), who sustained injuries during interrogations.
Maung Kyaw Than (52), son of U San Thar Aung from Ruk Thar village under Kyauktaw township was arrested by a Tatmadaw battalion on suspicion of marinating links with Arakan Army (AA).
"My husband was tortured when he was interrogated in the custody. I found wounds on his body. A few nurses were called to Kyauktaw township police station for his treatment. I want necessary medical treatments to him," said Daw U Hla Yin.
According to a report, recently released by the Burmese military, the security forces have collected some evidences including video footages related to AA and messages sending from his hand phone to AA members were seized.
The Tatmadaw sources believe that he is an important member of the group.
However, his wife denied the allegation asserting that Maung Kyaw Than is a farmer and he has nothing to do with AA activities.
"Around 60 soldiers entered into our village on the morning hours of 17 October and arrested more than 60 villagers for interrogating at the village school premises. My husband was also arrested and he was taken to their battalion camp next day. He is innocent. I urge the authorities to release my husband at the earliest," she stated.

Ruk Thar village administrator U Maung Kyan Tun claimed that Maung Kyaw Than is a simple and honest farmer in the village. He is not affiliated with AA, asserted the village administrator.
U Tun Win, a Pyithu Hluttaw (People's Assembly) member from Kyauktaw township informed that Maung Kyaw Than was handed over to the township police station by the military personnel on 19 October and now he is being prosecuted under the relevant terrorism laws.