Call to release eight Rakhine youths including six deportees from Singapore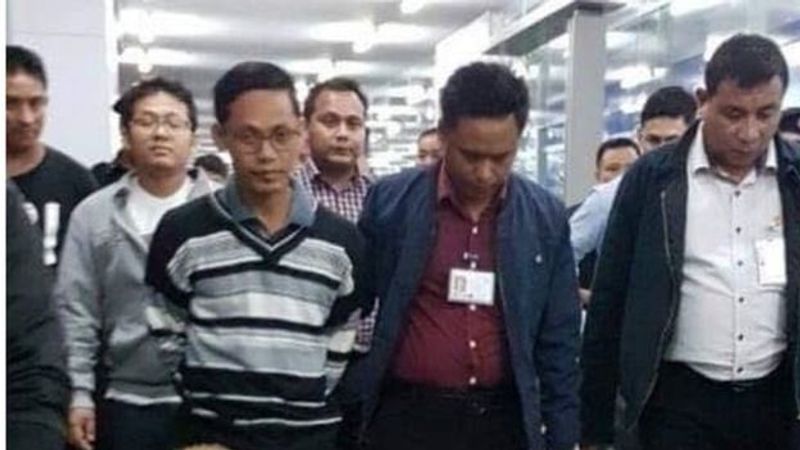 Khaing Lu Hla (Roma Mray)
Narinjara News, 14 December 2020

As the relation between the Tatmadaw and the Arakan Army (AA) are improving, families of eight detainees, including six Rakhine youths deported from Singapore, urged the authority to release them as soon as possible.

Daw Own Tin, mother of one of the detainees named Ko Hein Zaw, informed that they were arrested in July 2019. So for a year and five months, the detainees are away from their families.

"Now the situation has improved. I want my son to be released at the earliest. All the detainees are innocent and hence everyone should be released," she asserted.

Six Rakhine youths including Ko Hein Zaw (chairman of Rakhine Singapore Association) and Ko Aung Myat Kyaw (youngest brother of AA's commander-in-chief General Tun Myat Naing) were deported by the Singapore authorities on 10 & 11 July last year.

After deported to Burma, Ko Hein Zaw was picked up by the police from the Rangoon airport on 11 July last year. Ko Aung Myat Kyaw and Ko Tun Aye were deported in the afternoon and they were detained by the police at around 11 pm.

The information officer of Rakhine Singapore Association Ko Ye Kyaw Htet was arrested from his residence at Sanchaung township of Yangon.

Ko Tin Hlaing Oo and Ma Aye Myat Mon along with a taxi driver name Ko Myat Lin Oo were also detained on 11 July from the Rangoon-Mandalay expressway. Another Rakhine youth named Ko Shwe Hlaing Than was arrested on 15 July in connection with their case.

They were charged by the police officer Tin Shwe in the Mayangone township court on 12 July under various anti-terrorism laws as they were involved in fundraising for the AA.

Later the Rangoon western district court framed charges against those eight detainees under section 52 (a) & 50 (j) of the anti-terrorism laws on 9 August.
"I do not know about the charges framed against the youths. Only I heard that it was related to the link with a terrorist group. But they are innocent guys and should be released. I would like to appeal to the State machineries to release those youths," said Daw Own Tin.

Tin Hlaing Oo's father Tin Tun also said, "I want my son to be released. There is nothing found against them. As the situation improves they should be released as a positive gesture from the government."

Later, in a separate case, the Burmese authorities detained the sister and brother-in-law of AA C-in-C General Tun Myat Naing too.