Kyaukphyu school student sentenced to 5 years imprisonment under e-law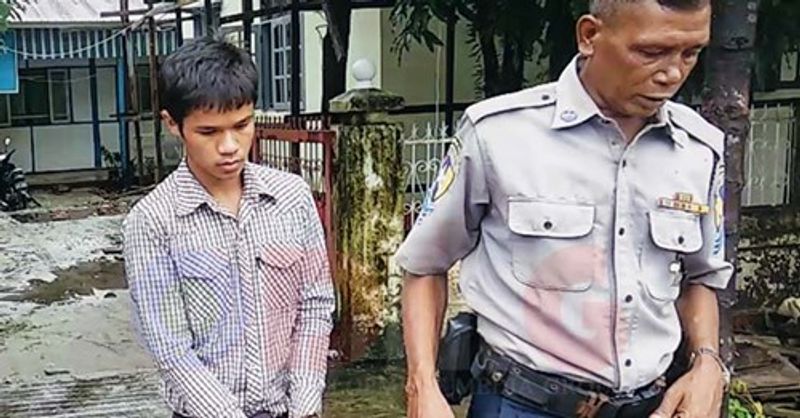 Tun Khaing (Taung Rin Kyunt)
Narinjara News, 26 December 2020

The Kyaukphyu township court in Rakhine State has sentenced a 19-year-old student to five years of imprisonment under section 33 (b) of the electronic law.

The convicted youth Maung Tin Chan (19), son of U San Maung Nu, is a tenth standard student of Sittaw High School under the Kyaukphyu township.

U San Maung Nu, who was present in the township court, informed that the judge ruled in the afternoon hours on 23 December.

"My son has been sentenced to five years in prison and it is a rigorous punishment for a school student who only wrote something with no such understanding," he asserted.

He also added that they will consult with lawyers for appealing at the higher court so that the period of imprisonment could be reduced.

"We would like to appeal. Our lawyer assures that we can win the case. After all, my son is not affiliated to Arakan Army. The police have not received any such contact relating to AA from his mobile set," he stated.

Maung Tin Chan was arrested by a joint team of police and military from his Sittaw village home on 26 July 2019 for allegedly posting information about Dhawadi naval base located under Kyaukphyu township from his phone.

According to Nyunt Maung, a lawyer with Sittwe branch of Legal Clinic Myanmar, Captain Pyae Phyo Aung of the naval base filed a lawsuit against him.

"The facebook post using the Japanese-era Rakhine account and calling to attack the warships at Dhawaddy Naval Base was taken seriously by the captain and filed the case at Kyaukphyu city police station," said the lawyer.

The student was charged under the electronic law following a year-long trial in the court.

Ko Toe Toe Aung, chairman of Rakhine State Students' Union asserted that he should not have been sentenced to five years of imprisonment just for writing few words which could be considered as his feelings.

"He wrote something out of emotions but has no bad intention. We are analyzing if the conviction is in the line of prescribed human rights," he said.

Presently the student is locked in Kyaukphyu prison and his farmer-parents appeal for his release where they expect supports from well-known personalities in the country.
(Photo by DMG)