Social activist sentenced to prison for media interaction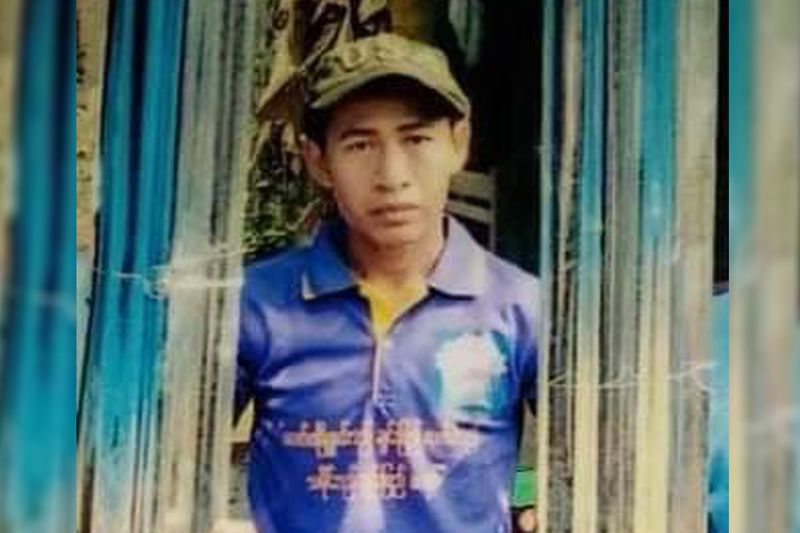 Mya Htwe Shin, Narinjara News, 5 April 2022
Paletwa township court of Chin State has sentenced Ko Tin Tun Aung, a social worker and government health worker, to three years in prison under section 505 (a) of the defamation act for speaking to media over hoisting a white flag in a Paletwa-based military battalion.

A family member of Tin Tun Aung, while talking to Narinjara News, expressed dissatisfaction over the imprisonment for 'a minor' reason.

"Three years are not a small period. I believe, three years' imprisonment should have been for the military for raising the white flag," he added.

Tin Tun Aung was arrested and jailed for speaking the words 'hoisting a white flag' as it means according to the Burmese tradition, they have given up voluntarily.

Family members disclosed that they would appeal in the higher courts against the imprisonment.

Tin Tun Aung now may be taken to Sittwe prison, one of his relatives apprehended.

Tin Tun Aung (36) hailing from Myoma ward under Paletwa township was interviewed by a news outlet last year about raising a white flag in Paletwa-based LIB 289.

The army and police personnel arrested him along with Ko Tin Oo from the Paletwa physical education school on 28 December last.

Ko Tin Oo was later released but he was charged under the defamation case. Three months later, Tin Tun Aung was sentenced to three years of imprisonment.