Repeated postponement of court verdict depresses villagers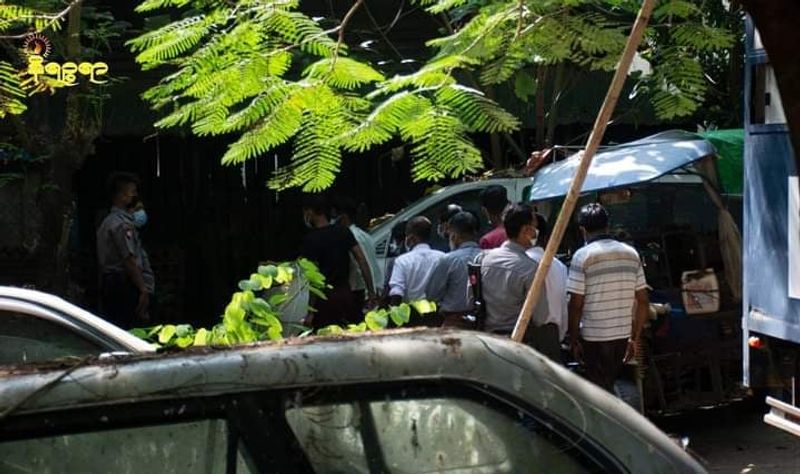 Mya Htwe Shin, Narinjara News, 8 April 2022

Two Iden villagers from Ponna Kyun township in Rakhine State, who are under detention for more than two years with the suspicion of being related to the Arakan Army, have been suffering from depression due to repeated postponement of the final verdict.

Nay Lin Htay (27 years old) and U Maung Saw Aye (33) from Aidin village are accused of being affiliated with AA under section 50 (j) of the violence act. They are prosecuted under article 52 (a) too. The final verdict is yet to come.

7 April was the final verdict day for their cases but the court did not pronounce any verdict, said Kyaw Nyunt Maung, a lawyer representing them in the court.

"The convicts were not sentenced on 7 April too. The Sittwe district court is seemingly not ready for the sentence till date. It has been almost three months that the verdict is pending," added the lawyer.

The next hearing day is fixed on 21 April. Both the accused villagers have been appearing in the court several times since December last year.

Maung Saw Aye, who is facing depression, had to consult with doctors and take medicines following skin diseases that appeared due to carelessness, said his sister while talking to Narinjara News.

"I want them to return home as soon as possible after the final verdict for an unknown case. As he was worried too much, he simply avoided taking baths. He has developed many other physical problems. So we are sending medicines for him," she added.

Both of them were arrested on 6 March 2020 from Kyauktan village under Sittwe township, while they were returning home on a motorcycle. Next day, they were prosecuted by the court following the charge framed by Captain Aung Phyo Myint of 908th Engineer Battalion under section 50 (j) of the Criminal Code.