Two journalists from Shan State imprisoned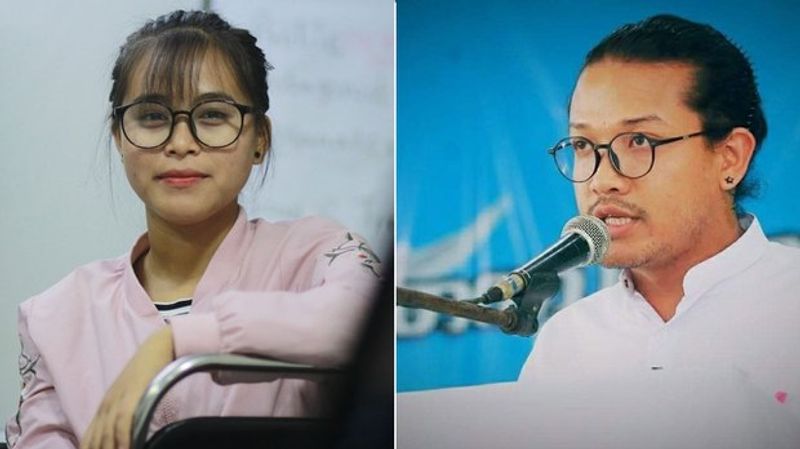 Narinjara News, 8 April 2022
At least two journalists from Shan State in Myanmar have been sentenced to two years in prison.
Lwe Am Phaung (21 years old), a female television correspondent of Shwe Phi Myay (SPM) news agency was jailed under section 505 (a) of the Penal Code by the military
court on 7 April.

Earlier, Khaing Myint Tun alias Shwe Lin Thit, a journalist from Kyaung Gyi Su ward in Taunggyi town was sentenced to 10 years in prison by the court on 5 April, reported SPM news agency.

At the same time, Maing Aung Thet Oo, an associate of Ta'ang Students and Youth Union (TSYU), was also sentenced to seven years in prison under section 52 (a) of the anti-terrorism law.

A woman and two men were also sentenced to two years in prison each under section 505 (a) of the Penal Code.

Prior to it, Aung San and May Min Phwe (members of Mountain Support Group based in southern Shan State), Aung Myint Tun (an environmental activist) and a young man were sentenced to prison by a military tribunal on 4 April in connection with the PDF, reported the RFA.

A total of 10 journalists, including four females, were arrested from various parts of Shan State since the military coup took place on 1 February 2021. Six out of them have been Jailed, while four scribes are facing trial.
(Photo: The photos of Lwe Am Phaung and Khaing Myint Tun alias Shwe Lin Thit)