A woman killed in landmine explosion in Paletwa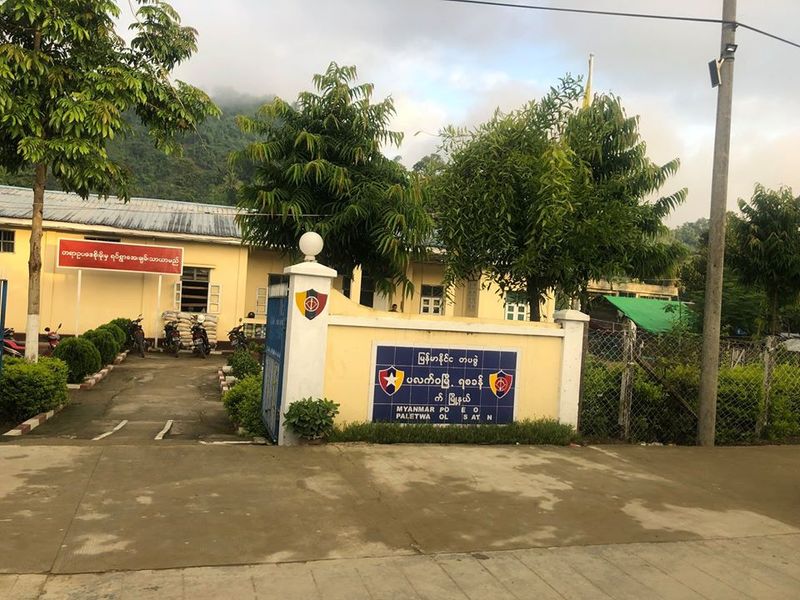 Ein Soe Pru
Narinjara News, 19 September 2020

A Rakhine woman was killed yesterday in Paletwa of Chin State as she accidentally stepped over a landmine while searching for bamboo shoots.

The victim has been identified as Daw May Nu Thein (42) who hails from Myoma ward in Paletwa which is adjacent to the Rakhine township of Kyauk Taw.

The incident took place in the morning hours when she went to the mountain near Aungzardi pagoda. An unknown individual transported her body to the hospital for the process of post-mortem.

Speaking to Narinjara News, the individual informed that three to four women went to the area, where there is a camp of 289th Battalion, to collect bamboo shoots. Daw May Nu Thein died on the spot.

She sustained injuries over her hands, legs and both feet. One of her accompanies even got fainted as she looked at her serious injuries.
 The sixty plus lady was later hospitalized.

The deceased's husband works in the Paletwa fire brigade department. A Paletwa local confirmed that he had personally visited the deceased saying, "I have just returned back from the hospital."

Conflict Monitoring Group reveals that the residents of a number of townships in Rakhine and Paletwa township of Chin often face such accidents. The conflict ridden localities witness accidental injuries and even deaths due to arm debris or landmines explosions.

On 17 January, Ma Khin Lone, a lady from Nga Shar village under Paletwa township received injuries as she too stepped over a landmine. Earlier, her mother Daw Hawih Tin also faced a similar accident and sustained injuries.

Similarly, two residents of Nama Dar village under Paletwa township also got wounded in a landmine explosion on 8 September 2019. The previous year, a 28 years old woman was killed in a landmine blast under the same township.