Sittwe winner scoops 1.5 billion kyat in lottery jackpot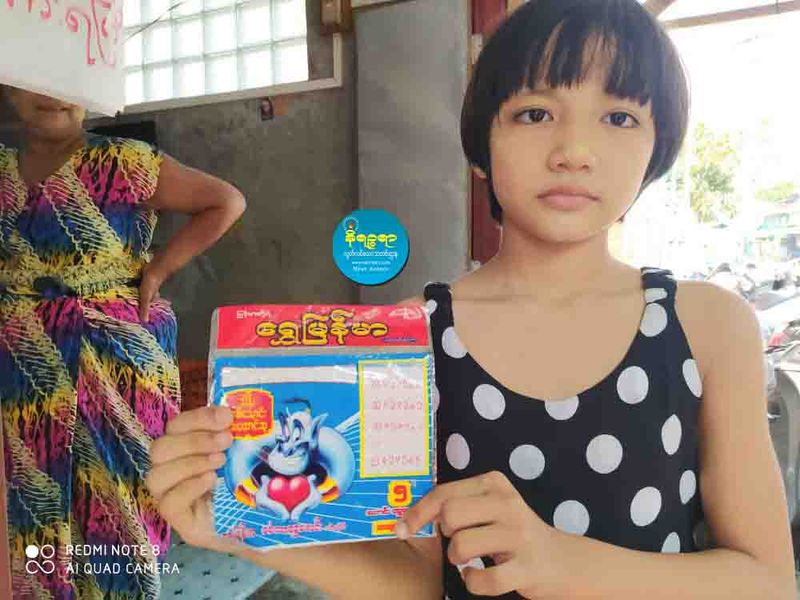 Man Yu Kyaw | Ein Soe Hpyu

Narinjara News,1 June 2020
One lucky winner from Sittwe has today won a 1.5 billion kyat jackpot in the 16th Aung Bar Lee lottery.
U Aung San Win and Daw May Kyi Hpyu, and their daughter Ma Kyi Hpyu Sin Thein, from Nga Pein road, South Ywar Gyi quarter, Sittwe town, hit the jackpot worth 1.5 billion kyat with the winning numbers D 313102.
"We are absolutely over the moon. We are going to do a donation. We are going to provide a donation for people displaced by the conflict. We are also thinking of buying a car for the lottery ticket seller," Daw May Kyi Hpyu told Narinjara.
She explained that the lottery ticket seller had come to their house to tell them they had won.
Ma Kyi Hpyu Sin Thein is a currently a clash three student at Ywar Gyi Kyaung Middle School.
Daw Ma Gyi Hpyu bought 5 lottery tickets at the beginning of May using her daughter's name from the lottery trolley.
Ma Kyi Hpyu Sin Thein's father drives a trishaw while her mother stays at home and sells eggs and Mone Thi, and the family is known for making Mone Thi.
On April 1, 2017, U San Shwe from Kyaukphyu town, Rakhine, picked up the 1 billion kyat jackpot.