Military Council soldiers along with weapons defect to Chin resistance forces, awarded prize money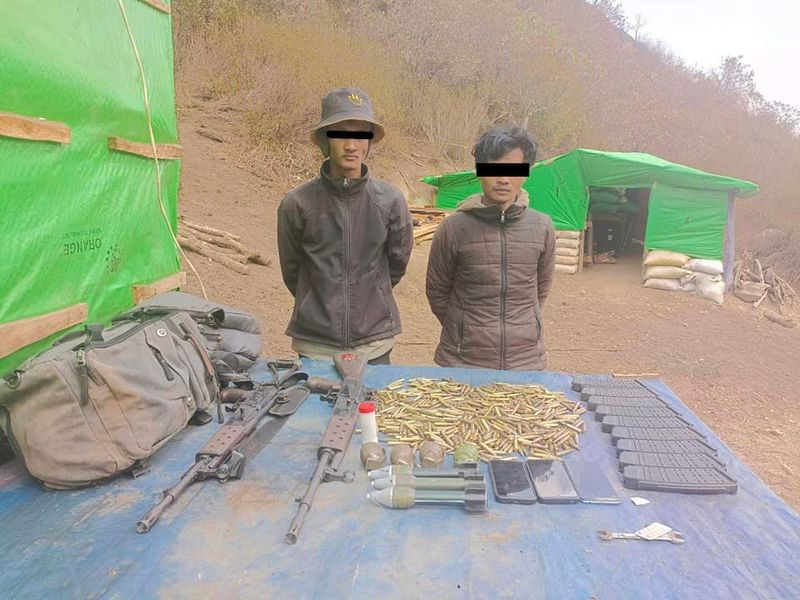 Narinjara News, February 23, 2023
Chinland Defense Force-Hakha (CDF-Hakha) announced that two soldiers from the Military Council's 269th Infantry Regiment, based in Thantlang Township in Chin State, defected on 20 February.
The defecting Military Council soldiers brought an MA3 and an MA1 rifles, 673 rounds of ammunition, 9 cartridges, 4 grenades, and 3 60mm shells, according to CDF-Hakha.
Chin National Front (CNF) spokesman Salai Htet Ni said that lower-ranking soldiers of the Military Council are demoralized and defected because of the fighting in Thantlang.
"In the current situation, the Military Council's lower-level soldiers are quite demoralized on the battlefield, so airstrikes are being used more", he said.
CDF-Hakha also announced that the two defecting Military Council soldiers were granted a prize money of 30-lakh kyats each and moved to a safe place.
Salai Htet Ni said that CNF and CDF-Hakha jointly attacked the Thantlang Myoman police station on February 8th and seized more than 40 guns and vast ammunition.