AA releases 3 NLD Members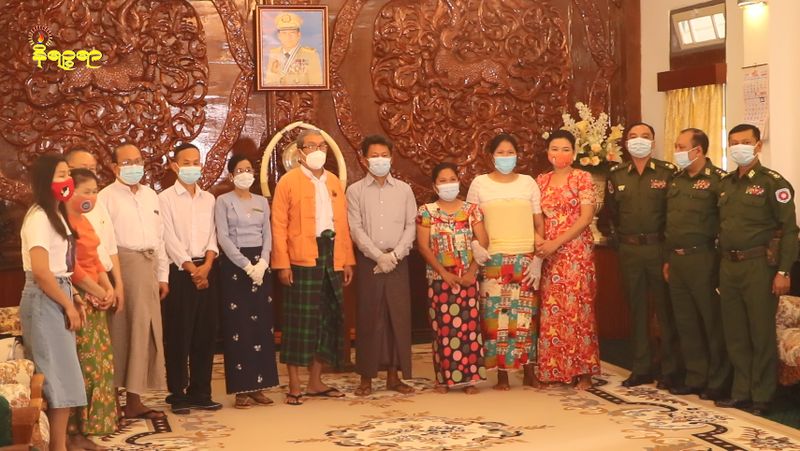 Narinjara News, 2 January 2021

Three parliamentary candidates belong to the National League for Democracy (NLD) have been released by the Arakan Army (AA) on Friday.

The NLD members were handed over to the principal of 9th military training school in Minbya township at around 2:20 pm.

The village administrator of Mee Kyaung Tat under Myebon township informed Narinjara News that U Min Aung (State Hluttaw/parliamentary representative), Daw Ni Ni May Myint (Pyithu Hluttaw/lower house member) and Daw Chit Chit Chaw (national assembly candidate) were released safely.

"A column of Tatmadaw came to our village with three military cars. The AA's major Aung Lin handed them over to the principal after a few minutes of talks between the two parties," he added.

Around ten Tatmadaw personnel and around 50 AA members equipped with arms attended the handover ceremony.

The released NLD leaders were brought from Mee Kyaung Tat village and then shifted to Sittwe by the military helicopters.

Later the western commander general Htin Latt Oo handed over the NLD members to the Rakhine State chief minister U Nyi Pu at Bandula hall in Sittwe cantonment by 4 pm on 1 January.

"We have handed over the NLD leaders successfully who were detained by the AA members. The Tatmadaw had to pursue with the organization sincerely for their safe return," he added.

They were abducted by AA members on 14 October from an election campaign at Phaungkha village under Taungup township.

Three other military captives were also released by AA members in Paletwa township of Chin State on the first day of 2021.