Tatmadaw (Myanmar Army) Airstrikes on Arakan Army by two Helicopters in Minbra TSP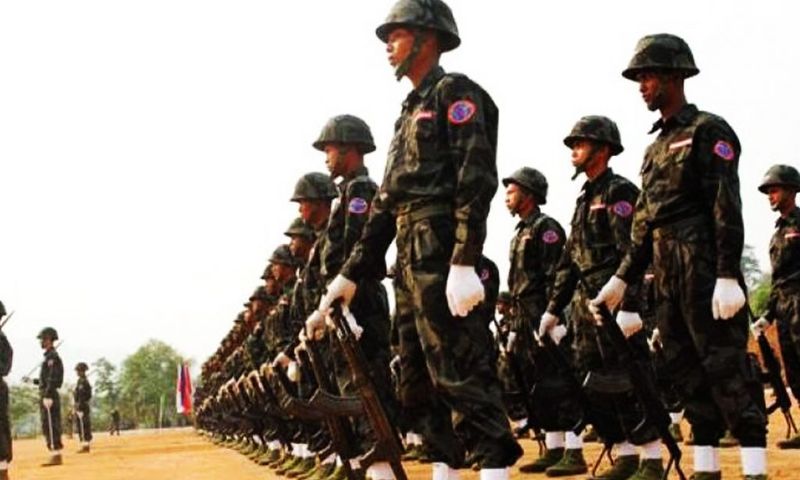 Thein Zaw (Mgdaw), 21 June 2019

An airstrike by two Myanmar Army helicopters targeted Arakan Army caused the local villagers fear flee in some two miles away from Shwe Kyin village of Minbra Township this morning.

The villagers said that after the two hours long battles fighting this morning between Arakan Army and Myanmar Army were so severely with some weapons shells explosion, the army's two helicopters airstrike, they displaced their villages.

U Nyo Maung Thein, the village administrator of Shwe Kyin said, " We can hear the fighting and explosion the whole time. We are not sure it is both sides fighting. But, two military's helicopters fired about two hours targeting the gun fighting area near the mountain ranges."

The villagers from around the villages, fear displaced to the safer area and there is consecutive artillery shells firing from Mrauk – U since June 18, a villager said.

Asking about the fighting, Army Senior Spokesperson Brigadier General Win Zaw Oo from Western Command has confirmed.

He added that "It is true, there is fighting and I don't know about airstrike by helicopters. What I know is more AA soldiers died during this fighting."

Despite confirmation from Brigadier General Win Zaw Oo, there was not any proof.

But, Arakan Army's spokesperson Khine Thukha replied that he did not know it yet and he is still attempting to keep in touch.

However, Khine Thukha added that, "There was an airstrike two by helicopters from Myanmar Army on June 18. It was two kilometers west of the Abung Thar Village in Palawa Township."