Young Muslim Man Injured and Civilian Houses Hit by Artillery Shell during Intensified Clashes in Buthidaung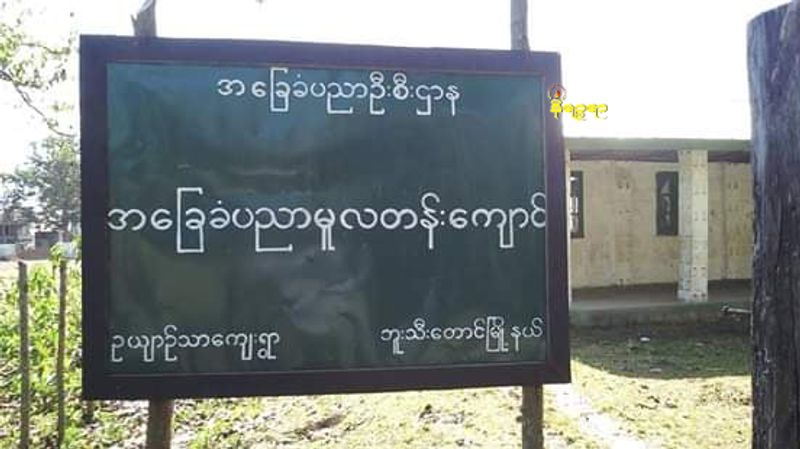 By Thein Zaw ( Maungdaw), 23 July 2019:

A fourteen year old Muslim man was reportedly injured and civilians houses in the villages were hit by artillery shells during the intensifying clashes between Tatmadaw (military) and Arakan Army near U Yin Thar village of Buthidaung township on July 22 afternoon.

U Aung Thein the villagers of U Yin Thar told the Narinjara News that two residential houses from U Yin Thar village tremendously exploded while Mr Del Mar Mauk (14) the son of U Shon Nar Mauk from Sin Thi Pryin village wounded on his right back due to artillery weapon shell explosion and strayed pieces, during a two - hour- long battle yesterday.

He added that " The fighting was yesterday. So close with the village and about a mile from South East of the village. My house was said to be hit by three artillery shells and the roof busted. Some trees badly damaged. U Thein Tun's house hit two. The villagers told us. I am staying now in Tharapyin IDP camp. I also heard that a young Muslim man from Sin Thi Pryin village was hit bullet."

U Shon Nar Mauk from Sin Thi Pryin village ,the father of injured man said, " The fighting broke out around two in the afternoon yesterday. It was nearby Rote Shar Taung village and U Yin Thar village. Just two minutes from Rakhine village. It was terribly exploded. My son was hit as he went out of house".

U Tun Aung Thein, State Member of Parliament from No (2) Constituency of Buthidaung township confirmed the news that he has heard about the fighting but he did not claimed the injury and damages of it.

Asking about the escalation of the clashes news, to the Brigadier General Zaw Min Tun, the Secretary of Tatmadaw (military) Information and Arakan Army's spokespersons, Narinjar cannot state any comment from Tatmadaw as the contact was not available from both sides.

But it was known that the full-scale clashes between Arakan Army and Military (Tatmadaw) was still ongoing today as well in Northern Rakhine State as Kyauk Maw Pike Sik ( Fishermen village) was set on fire in Myebon.
Similarly in Mrauk Oo an injured family by gun shot was taken to Tin Nyo Hospital as the whole family was open fired when they came from Taung Myint village by boat to Tin Nyo village. Likewise, the entire villagers from Yan Aung Prin village and teachers were interrogated by Military (Tatmadaw) at village's religious center, according to the villagers on July 23.