Family Concerned about the Detained Son Over Alleged Connection with AA in Kachin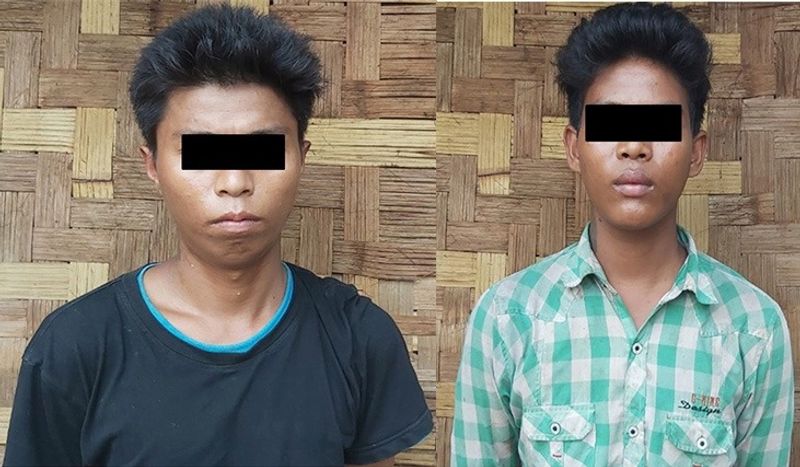 Narinjara News, 25 July 2019 :

U Kyaw Thein Maung from Sabarhtar Village of Kyaw Taw Township said that he is desperately concerned about his son, Kyaw Naing Soe who has been arrested by military in Wine Maw township of Kachin State on July 21.

" I have heard about my son's arrest. I gave NRC number as I was asked for. He was said to be from Myi Kyi Nar to Nay Pray Daw. I am so worry about him. He has been working with his brother at jade mining extraction. He was said be out from his brother since March," U Kyaw Thein Maung said.

According to the statement, released from (Tatmadaw) office of Commander-in-Chief of Defence Services Information, Kyaw Soe Naing and Hla Aung Tun both from Sabarsik village of Kyauk Taw township have been arrested claiming that both of them are Arakan Army troops members. It has also mentioned that both of them joined up Arakan Army and have served at Donekason camp after two months training and run away from there.

The father U Kyaw Thein Maung said that they had lost the contact with him for a long time and difficult to say whether it truly happened or not. It is still being under investigation by the family.

Another detainee from the same village, Hla Aung Tun's father U Doe Aung has died in Malaysia a few months ago, a villager said.

In the statement, both of the detainees were supposed to be trooper and arrested when the military's security operation team stopped the car driven by U Zaw Lwin the son of U Gyi Ngwe at 8 o'clock on July 21.

Besides, the necessary action for both young men will be measured under by law and procedure, the statement has mentioned.