9 workers released, but 4 soldiers remain under rebels' custody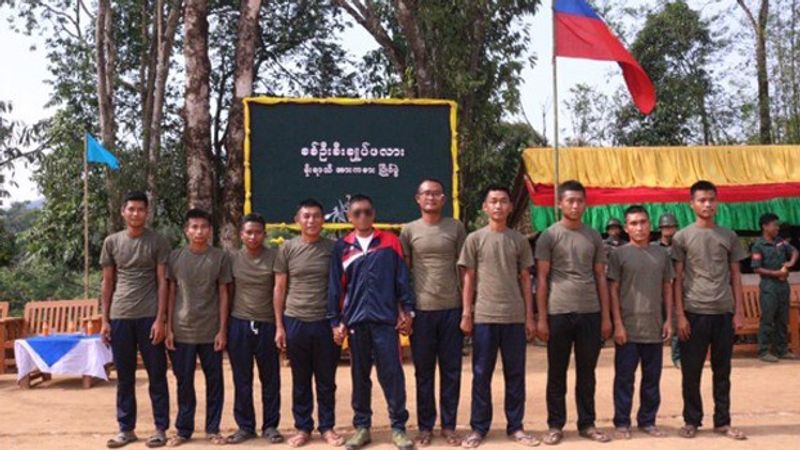 Narinjara News, 20 August 2019
Arakan Army (AA) has released nine company workers from its detention recently, but four Myanmar Army personnel from ground engineering battalion continue to be under detention of the outfit.
Khaing Thu Kha, a spokesperson of Arakan Army informed that the workers (eight from Thu Htu San company limited and one from Nan Thisar company ltd) were handed over to local villagers in presence of a pastor in Shin Ma Din villager (of Auk Kinthalin village-tract) under Paletwa township of Chin province at 1.30 pm on 17 August last.
The outfit decided to release those workers but maintained its stand to detain the soldiers as it was not 'right' time to release to them.
The spokesperson said that once the condition of Myanmar turns better, the four soldiers would be released, but he has still no idea of any date set for their release.
Arakan Army rebels detained the soldiers from Myanmar-Bangladesh border area on 9 March. They have reportedly been treated with kindness and any decision to release the soldiers would be decided by high ranking leaders of AA, concluded Khaing Thu Kha.
Meanwhile, all the released company workers namely Soe Ko Ko Naing (50), Hla Myo Aung (38), Kyaw Myo Tun(36), TheinZaw Tun (30), Thein Han (22), Tun Lin Aung (33), Zaw Myo Thu (31), Zaw Naing Tun(28) and Phyo Min Oo (28) have arrived at Paletwa town.
They are now subjected for a process of scrutiny by the concerned authority, before letting them to reach their villages, claimed a Paletwa resident while talked to Narinjara News.