Bullet injured body found in Rathedaung creek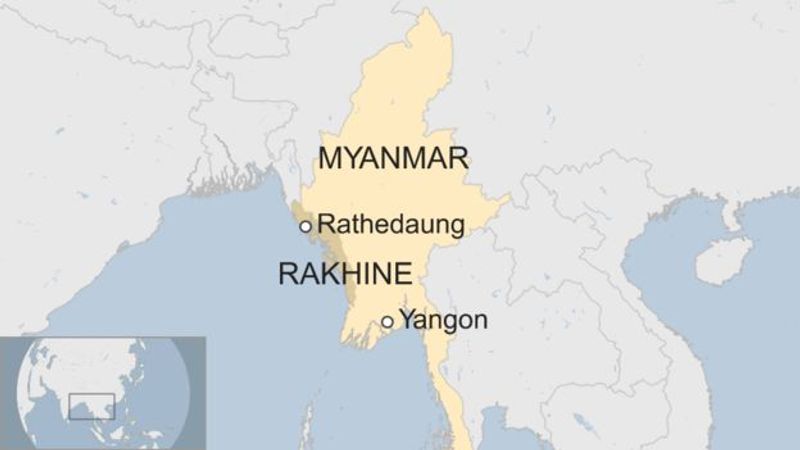 Narinjara News, 17 September 2019
A bullet injured body was found in Nga San Baw creek under Rathedaung township on Monday, who was later identified as U Maung Ngay (49) from Rasoechaung village of Arakan in western Myanmar.

The machine boatman, who was missing since Sunday, sustained bullet injuries as he came across the infighting between Myanmar Army (Tatmadaw) personnel and Arakan Army (AA) members.
On Sunday, two machine boats were hired to ferry security personnel from Amyat Taung to Rasoechaung village under Rathedaung township. As the boats were sailing Nga San Baw creek in the morning hours, the bullets hit him and subsequently he fell down from the boat.

According to the family source, the security forces engaged the boat operators to ferry some soldiers from Amat Taung village to Rasoechaung village, where a strategic unit of armed forces is stationed in the mountain range.

Since then he was missing and later his body was found nearby to the location where the incident took place. Family members were looking for him the whole Sunday. U Maung Ngay died of head injuries on the spot.

"We cannot say who shot on him. Villagers believe that as he was in the crossfire between Tatmadaw and AA, so either side may be responsible for his death," said U Maung Ngay's family members.

Meanwhile, he was buried with family rituals yesterday evening at the village graveyard.